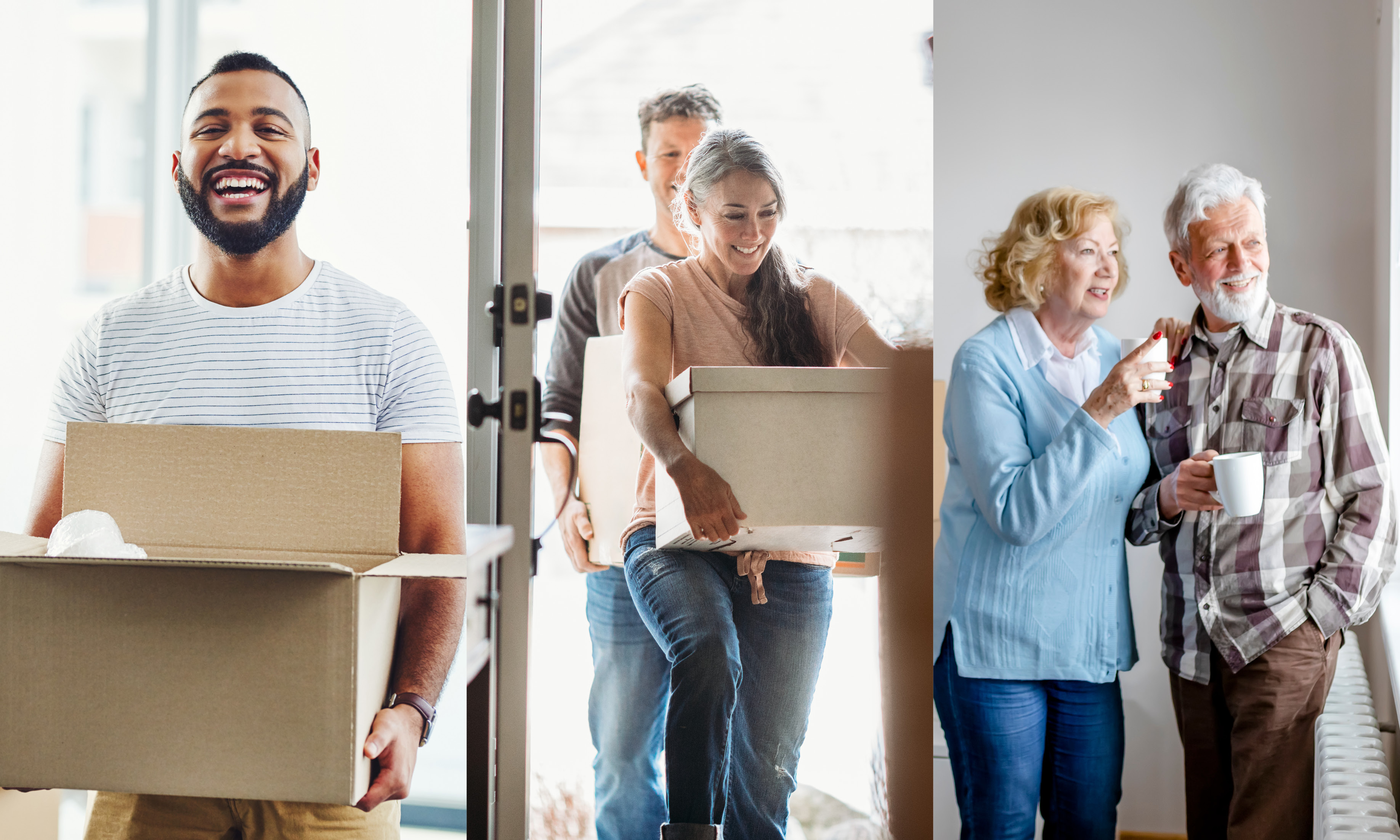 The goal for the National Association of Realtors' annual Generational Trends Report is to understand the "differences and similarities across generations of homebuyers and sellers." Among those qualities, there are also a few surprises.
One unexpected element was the similarities NAR found in the buying practices of young millennials and the silent generation. On this finding, "The silent generation — older Americans who are typically grandparents and great-grandparents — for years have prioritized living near family and other loved ones. But it was surprising to see younger millennials with homebuying preferences and ideals similar to older segments of the population," Lawrence Yun, NAR's chief economist noted in a press release accompanying the report.
Here are a few more surprising generation-by-generation takeaways from the report, which was created from a 125-question survey mailed last summer to a random sampling of people who bought a home between July 2018 and June 2019.
Educated, but at a price
The millennial generation (defined in the study as being born between 1980 and 1998) was split into two categories, with young millennials ranging from 22-29 years old and old millennials ranging from 30-39 years old. Millennials represented the largest portion of homebuyers, making up 38% of the total. Breaking this down even further, young millennials made up 13% and older millennials made up 25% of all homebuying activity.
Older millennials are considered the most educated demographic slice, with 79% holding at least a bachelor's degree. Student loans remain a big barrier for both younger and older millennials. According to the report, educational debt hindered "the ability to save for a down payment by a median of four years." Interestingly, older millennials seem to have higher debt loads; 46% of younger millennials reported having student loan debt with a median loan balance of $26,000, while 38% of older millennials reported a median loan debt of $34,000.
One important similarity between younger millennials and the silent generation is that for both 53% of respondents reported that a key factor for moving was "convenience to friends and family." Another similarity showed up in what sellers look for in an agent. All generations reported that the most important factor in choosing one was the agent's reputation. But when asked for the second most important factor, both young millennials (26%) and the silent generation (18%) listed that they prefer the agent to be a friend or family member. For people between the ages of 30 and 73, the second most important factor was whether they felt the agent was honest and trustworthy.
Diverse, but close to home
The report found that Gen X (born 1965-1979) represented the most racially and ethnically diverse group of homebuyers, with 24% identifying that they were a race other than White-Caucasian. Folks in this age group also moved the shortest distance between homes, moving on average only 10 miles away from their original home.
This generation also feels the effects of student loan debt, but they seem to experience it differently than millennials. While only 23% of Gen X homebuyers had student debt, the median balance came out to $30,000 – a likely product of taking on student loan debt for their children.
Newer, farther-flung homes preferred
In contrast to Xers, baby boomers (born 1946-1964) tended to move the farthest distances between new and old homes. Younger boomers moved 40 median miles between their new home and the property they had just sold, while older boomers travelled 50 median miles between their new homes.
Older boomers made up the largest share of home sellers (23%) and were the most likely to buy newly constructed homes. Another noticeable trend was that, while millennial and Gen X buyers and sellers tended to have similar preferences in buying larger homes, baby boomers leaned towards downsizing. For example, while millennials and Gen Xers bought properties that were at least 300 square feet larger than their current home, boomers tended to buy homes that were 40 square feet smaller. Another interesting fact: The highest percentage of single female homebuyers came from the baby boom generation (22%).
Equity-rich, tiny home lovers
Downsizing behavior was more pronounced with the silent generation (born 1925-1945), as they tended to buy spaces that were up to 300 square feet smaller than their previous property. Buyers from the silent generation were the least likely age group to buy detached single-family homes, and instead were the most likely to purchase a multi-generational home or senior-related housing.
Overall, sellers reported that they sold their homes for a median of $60,000 more than they purchased it. However, those 74 and older gained on average $103,000 in equity. The largest gender disparity in homebuying was also in the silent generation, with 60% of homes bought by men and 37% bought by women.
The two key reasons that members of the silent generation decided to move were the desire to have a smaller home and a change in family situation (such as a birth, death or divorce). Folks 74 and older tended to take their time establishing a relationship with their agent and were the most likely (83%) to "definitely" recommend their agent to friends or family. However, they were also the most likely (12%) to shop around and meet at least three agents before settling on one.