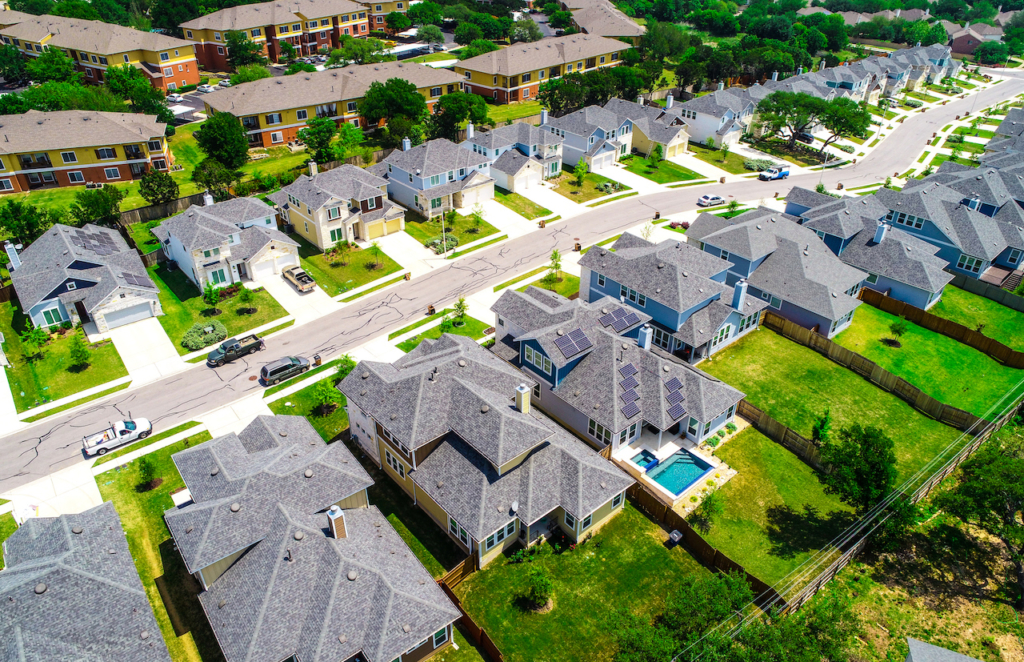 We may be in a recession, but don't tell the housing market. Home price growth in July accelerated to its fastest rate in nearly two years, according to a new report from global analytics firm CoreLogic.
Strong buyer demand — bolstered by mortgage rates that dipped below 3% in July and limited availability of inventory — has driven upward pressure on home price appreciation. Nationally, home prices were up 5.5% in July compared to a year earlier.
"On an aggregated level, the housing economy remains rock solid despite the shock and awe of the pandemic," said CoreLogic CEO Frank Martell in a press release. "A long period of record-low mortgage rates has opened the floodgates for a refinancing boom that is likely to last for several years. In addition, after a momentary COVID-19-induced blip, purchase demand has picked up, driven by low rates and enthusiastic millennial and investor buyers."
On a local level, however, home price growth was uneven, reflecting pandemic-driven economic woes in tourist-dependent markets as well as pandemic-driven demographic changes.
Home prices in Nassau and Suffolk counties on Long Island, for example, were up 4.3% in July, as residents continue to migrate away from more densely populated areas like the New York City, seeking more space for the money in suburban and rural areas.
Home prices were up 3.9% in July compared to a year earlier, but the report called Houston's market "overvalued."
While national home price growth is expected to continue, CoreLogic is now predicting a slowdown — and in some cases, a drop in prices — that will last through July 2021, as the nation continues to struggle with elevated unemployment rates.
In markets like Las Vegas, where the local tourism economy and job market have been hit hard by the effects of the pandemic, home prices are expected to decline 7.8% by July 2021.
In addition, CoreLogic's Market Risk Indicator, which determines the overall health of housing markets across the country, predicts that metro areas with an elevated resurgence of COVID-19 cases — like Prescott, Arizona and Miami, Florida — are at the greatest risk (above 70%) of a decline in home prices over the next 12 months.
While the rollout of a coronavirus vaccine could change that trajectory, CoreLogic said an increase in home building, especially affordable housing, could offset some of the projected declines.
"Lower-priced homes are sought after and have had faster annual price growth than luxury homes," said CoreLogic Chief Economist Dr. Frank Nothaft in the report. "First-time buyers and investors are actively seeking lower-priced homes, and that segment of the housing market is in particularly short supply."