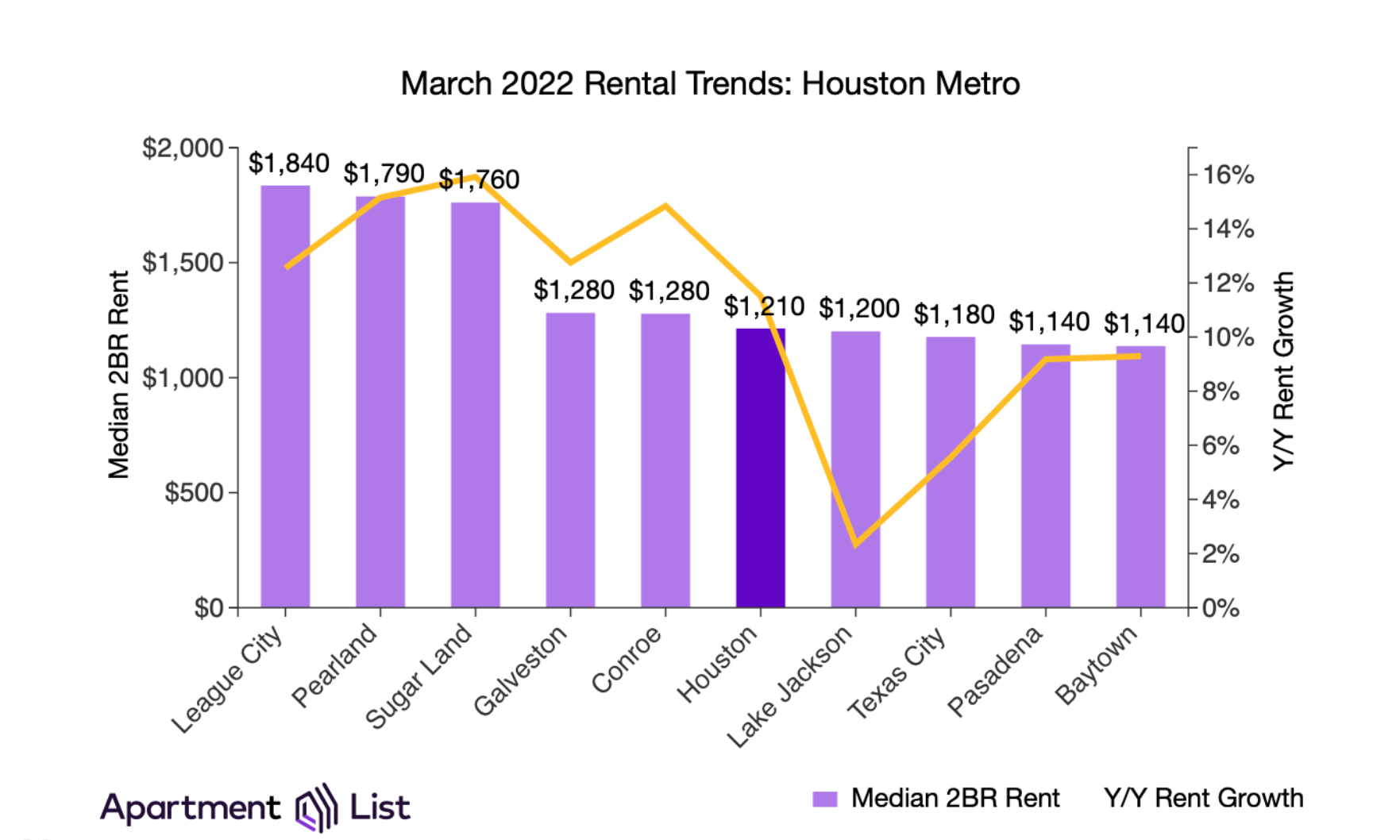 Houston buyers aren't the only ones facing the record-high home prices caused by the area's pandemic-fueled housing boom. According to the latest Apartment List data, the city's rent prices in March soared 11.5% from the same month in 2021.
Currently, median rents in Houston stand at $1,020 for a one-bedroom apartment and $1,214 for a two-bedroom. March was the third straight month the city saw rent prices increase after a decline in December.
Soaring rent prices have also affected several other cities in the metro area. Sugar Land saw the fastest rent growth in March, with a year-over-year increase of 15.9%. The median price of a one-bedroom unit there is $1,378, while two-bedroom units are priced at $1,761.
Over the past month, rent prices in Lake Jackson fell 0.3% year over year, making it the only city in the metro to see rents decrease.
The least expensive rentals are in Baytown, with a two-bedroom median of $1,137. League City's two-bedroom median is $1,835, making it the most expensive city in the metro for rentals.
Although rents have increased sharply in Houston, the city is still more affordable than most comparable cities in the U.S., the report noted.
Houston's median two-bedroom rent of $1,214 is below the national average of $1,306. Nationwide, rents have grown by 17.1% over the past year compared to Houston's 11.5% increase.