The 2010 home buyer tax credit continues to obscure an accurate gauge of how the Houston real estate market is performing, according to the Houston Association of Realtors (HAR).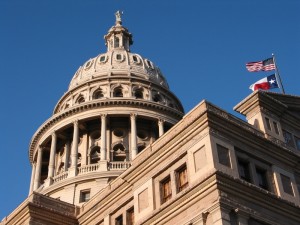 Last spring, local home sales saw a significant increase in sales due to the 2010 federal incentive. As a result, the year-over-year analysis from 2010 to 2011 has been left with obscured numbers, making it very difficult to get an accurate picture of how the Houston real estate market is performing. When compared to the tax credit on closed sales of May 2010, there were fewer home sales recorded in May 2011, according to World Property Channel.
"Getting an accurate read on the Houston real estate market remains challenging because the 2010 tax credit prompted a surge in home sales during the first half of last year that otherwise would have occurred throughout the summer," said Carlos P. Bujosa, HAR chairman and vice president at Transwestern.
Similarly, the number of home listings that went under contract in May 2011 are expected to close some time within the next two months. These properties were up more than 35 percent when compared to May 2010. This is another example of data that is skewed by the tax credit. The 2010 tax credit required buyers to enter purchase contracts by the April 30, 2010 deadline.
Both the average and median price for a single family home reached its highest levels in May 2011, and May featured the highest prices over any other month this year. The average price of a single-family home jumped 6.5 percent from May 2010 to $220,210. The May single-family home median price – the figure at which half of the homes sold for more and half sold for less – climbed 3.2 percent year-over-year to $157,900, according to World Property Channel.
May sales of all property types in Houston totaled 5,948, down 11.2 percent compared to May 2010. Total monetary volume for properties sold during the month declined 6.7 percent to $1.2 billion versus $1.3 billion in 2010. May single-family home sales fell 11.9 percent in comparison to May 2010. However, the 5,043 single-family homes that were sold are the highest monthly volume recorded since June 2010, one month after the 2010 tax credit, according to the latest report from HAR.
Many new residents may be moving to the greater Houston area but seem to be unwilling to buy homes. Rental properties in the area have been steadily increasing in sales, indicating they are unable or unwilling to buy a home. Possibilities as to why new Houston area residents are choosing rentals over ownership include more stringent mortgage lending requirements, an inability to sell the homes they've left behind, or a combination of other factors, according to World Property Channel.