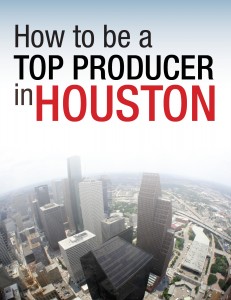 Broker associate Karen Karapasha of RE/MAX Westside says that in order to succeed as a Realtor, you must be prepared to do anything to help your clients. While preparing for a closing, Karapasha learned that even though her client (who was diagnosed with cancer) cleaned her house,  it did not meet the buyers' standards, and they refused to close. Karapasha took action immediately and hired a cleaning crew. When they did not show up, she and her team cleaned the house on their own to meet the buyer's standards and closed the sale.
"I have an awesome team of caring individuals," Karapasha says. "Through the years, we have assisted our clients in ways that go outside the realm of what Realtors do."
That passion and dedication to her clients is one of the reasons why Karapasha made the list of Houston's top producers this year. A lot of hard work, organization and communication is required to make this elite list. We asked Karapasha and top producing Realtor Tim Surratt of Greenwood King Properties to share some strategies and advice for other agents.