HAR's May home sales report showed less sales and more price increases, as well as a milestone for inventory recovery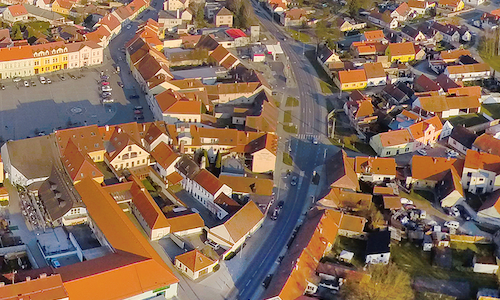 The Houston Association of Realtors released its May home sales report today, and, surprisingly, the most revealing aspect of the report wasn't home sales, but rather an increase to inventory.
Reaching levels not seen since October 2013, the city's standing inventory reached a 3.1-months supply in May. While Houston's inventory still trails the national supply of 5.3 months, and pre-crisis levels of approximately 7 months, the boost represents a milestone in the longer trek towards sustainability.
In terms of sales, single-family activity was down 4.3 percent from May 2014 – likely a reflection of Houston's short supply. However, despite slowing sales, median price continued to climb, rising 10.5 percent year-over-year to $223,000. A further result of persistent demand, the average number of days it took to sell a home also increased from 50 in May 2014 to 47 last month.
For all property types, sales were similarly down 4.2 percent, but total dollar volume didn't suffer as levels remained flat from a year prior.
A Uniform Trend
Further into its report, HAR researchers detailed similar sales trends across all property types: falling sales, rising prices.
In May, existing home sales totaled 5,860. That is down 6.5 percent from the same month last year. The average sales price rose 4.6 percent year-over-year to $273,945 while the median sales price shot up 10.1 percent to $207,000.
Sales of townhouses and condominiums experienced their first decline since January, falling 6.4 percent. A total of 630 units sold compared to 673 properties in May 2014. The average price, however, rose 3.5 percent to $202,228, and the median price also rose 3.5 percent to $150,000. Inventory grew slightly from a 2.6-months supply to 2.7 months.
The Oil Effect
The boost to home price, while expected, puts the city in a precarious position. Of course, industry professionals welcome increased prices, as do homeowners who appreciate the improved equity, but with such low inventory and falling sales, Houston's long celebrated affordability could be in trouble. HAR Chair Nancy Furst said that because of falling oil prices, the drop in sales wasn't all that surprising.
"We have had our ups and downs with home sales this year, but HAR predicted declines due to uncertainty about oil as well as tight inventory, so none of this comes as any surprise," she said.
Furst went on to assure that Houston's market was still on a trajectory towards normalcy, but warned of a potential turbulence along the way, saying, "Just like an airplane coming in for a landing, passengers are told to expect the possibility of some dips and bumps on the approach."