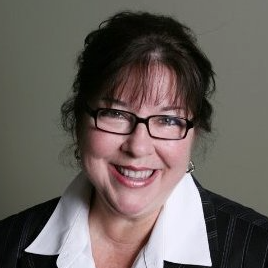 What was your first job in the realty industry? I've been with Bernstein Realty for 26 years. Only firm I've ever been with! Before that I worked for a private investor that bought and sold (now they call it flipping) houses. I did that for 11 years.
What do you do to relax when you're stressed? Scuba dive. I take week long trips all over the world and stay on the live aboard boat. I take underwater photos. Best way to recharge my battery.
Where did you grow up? Pasadena and Houston.
Growing up, what did you want to be? Decorator. So what I do now is close. I love seeing all the pretty homes.
If you could have lunch with a well-known figure (living or not), who would it be and why? Too many to pick just one. I'd love to spend the afternoon with God and ask him if there is a miracle to bring this world back to peace.
Where is your favorite place to hang out? Home is where the heart is.
What do you love most about the industry? Making new freinds every day! Watching families find their dream home. Start new chapters. I have the best job ever!
How do you distinguish yourself from the crowd of agents? I'm a native Texan. Native Houstonian. I have a wealth of knowledge to share. One day with me and my clients realize I am a problem solver on a mission.
What is the most difficult aspect of your job? Frustration when sellers and buyers don't play nice.
Where do you go to network and meet new clients? I'm networking everyday. From walking the dog to attending every Realtor function I can. I put myself out there. Be seen and heard.
What has been your greatest accomplishment? Helping my parents relocate. It was time. Very emotional time but so happy to get them close to family.
What was the last good movie you saw or book you read? Shawshank Redemption and Meet Joe Black. I don't read books very often. Not enough free time.
What is your favorite restaurant? Perry's for steak. Alicia's for Mexican.
Architecturally speaking, what is your favorite building in Houston? Wells Fargo Building. Downtown
What kind of car do you drive? Volvo XC90.
Smartphone or paper? Smartphone.
What is your favorite city after Houston? San Francisco.
In 10 words or less, what is your advice for someone new to the industry? Hold on tight! Keep work ethic and make client your No.1 priority!
What's your favorite real estate iPhone/Android app? HAR.com.
Do you want to be featured in our Agent Snapshot? Fill out our questionnaire, and you'll be featured too!