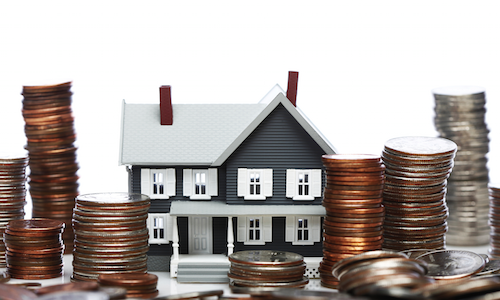 Home prices were up again in July, according to a new report from CoreLogic.
Year-over-year, home prices, including distressed sales, jumped 6.9 percent nationwide, while excluding distressed prices increased 6.7 percent.
The price increases reflect an overall strengthening of the nation's economy, and particularly a stabilizing housing market that is experiencing the overwhelming foreclosure congestion and crippling low inventories of the past. Those issues, however, still exist in a few specific areas.
Home price appreciation remained strong in Houston, with prices, including distressed sales, rising 7.3 percent year-over-year, and, excluding distressed, rising 7.1 percent. The city's performance was only helped by the state's similarly strong gains at 7.4 percent including distressed and 7.3 percent excluding.
While the markets are being driven by persistent local demand and a constant influx of people from the state's, and particularly Houston's, energy and healthcare industries, which attract new residents from all around the world, low inventory and an economy stunted by drops in oil price threaten long-term affordability.
Near Universal Growth
In CoreLogic's report, researchers examined data from every state, and found that the overwhelming majority experienced positive price growth in July compared with a year prior.
Including distressed sales, the five states with the highest home price appreciation were: Colorado (+10.4 percent), Washington (+9.9 percent), Nevada (+9.1 percent), Hawaii (+8.9 percent) and Oregon (+8.8 percent).
Including distressed transactions, the peak-to-current change in the national Home Price Index (from April 2006 to July 2015) was -6.6 percent. Excluding distressed transactions, the peak-to-current change for the same period was -3.5 percent.
Consumer Confidence Soars
In a statement accompanying its home price report, CoreLogic President and CEO Anand Nallathambi credited the market's continued improvement to more available financing and a resurgence of consumer confidence.
"Low mortgage rates and stronger consumer confidence are supporting a resurgence in home sales of late," he said. "Adding to overall housing demand is the benefit of a better labor market which has provided Millennials the financial independence to form new households and escape ever rising rental costs."