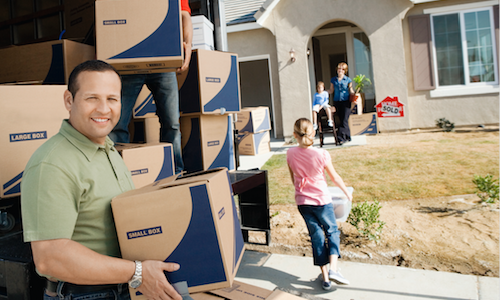 It's strange how little we hear about Generation X, because as consumers they are a pretty important group for agents to understand.
Why?
For starters, Gen Xers – which represents persons currently aged 36 to 50 – accounted for 26 percent of recent homebuyers, according to the National Association of Realtors' 2015 homebuyer and seller profile. That's second only to Millennials, who made up 35 percent. And when considering their purchases, Gen Xers tended to spend more than any other generation, recording a median home cost of $263,200. The overall median was $220,000.
These numbers are exceedingly important for agents, because, as NAR pointed out, 87 percent of Gen Xers purchased their home through an agent.
But as Generation X is often referred to as the "forgotten generation," it's not surprising that agents aren't more familiar with who they are and what they want.
This is a seven-point guide to Generation X:
They're first-time buyer – Millennials make up the bulk of first-time homebuyers by a fairly wide margin (which makes sense, considering their age) but Gen X still accounts for 26 percent of them.
They're all about timing – When asked what influenced the timing of their home purchase, NAR reported the majority of Gen X homeowners said simply: "it was just the right time." However, the second most common response was that their purchase came at an inconvenient time in which they felt they didn't have much choice. According to the Pew Research Center, by 2028, Gen Xers will outnumber Baby Boomers. Expect that as we move closer to that date, more Gen Xers will consider listing their home and become either move-up or downsizing buyers.
They have more money – The reason Gen Xers are buying more expensive homes is because they make more money. In its profile, NAR put the median household income for Gen Xers at $104,700.
They prefer single-family homes – Combining all home purchases in 2015, 83 percent were detached single-family homes. For Gen Xers, the number was 89 percent, according to NAR.
They prefer the suburbs – It seems the taste for suburbia is becoming an acquired one, as more and more Millennials and Silent Generation buyers opt for urban dwellings. But Gen Xers still largely prefer the relative silence of suburban life, with 58 percent of home purchases occurring in a suburb or subdivision.
They like agents, but love the Internet – Gen Xers are old enough to appreciate a professional's touch, but young enough to leverage the convenience of the Internet. Not only did more than half of Gen Xers in 2015 find the home they eventually purchased online, but 90 percent "frequently used" the Internet during their search, according to NAR.
They like pictures – More than Millennials and more than Baby Boomers, Generation X (90 percent) cited their No. 1 most important feature for a real estate website to have as photos.