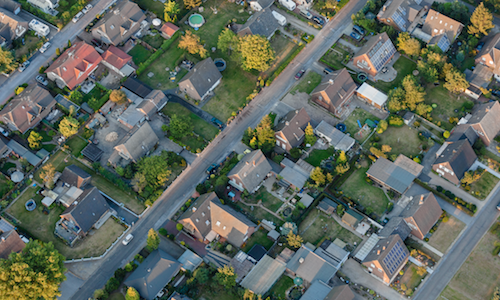 Houston has long been categorized by its affordability, which remained even as the city saw record price increases in 2014 and 2015 (and even still this year). But despite its attractiveness to budget-conscious buyers of eastern Texas, there are still some areas where luxury homes have made things a little (or a lot) more expensive.
Our 2013 article on this same subject was extremely popular with local agents, so we took a look at how things have shaped up since then. Here are Houston's six priciest ZIP codes in 2016, based on median sales price over the past twelve months:
77005
Tucked away near the southwest corner of the 610 loop, this Houston ZIP code, where the median home sells at $1.125 million, includes such neighborhoods as West University Place, Southampton Place and Southside place (among others). The area is freckled with small parks and houses the city's top-rated college, Rice University.
77401
Straddling a western stretch of the 610, Bellaire is the primary holder of the 77401 ZIP code. The area boasts a number of parks and schools, and offers exceptional access to some of the city's largest thoroughfares, such as Holcombe Blvd. The median sale price in this ZIP is $915,500.
77024
A ZIP including Hedgwig Village, Pine Point Village and Hunters Creek, it sits west of the loop and offers immediate access to Interstate 10 and Highway 90 – not to mention direct access to Memorial Park. The area has seen considerable sales activity over the last year, with more than 450 transactions. Homes in the area sell at a median price of $820,000.
77098
Located in the West Loop, this ZIP includes Winlow Place and Chevy Chase. The area offers close access to Interstate 69 and Lamar High School, which Niche gave an academics grade of A. While pricey relative to the whole of Houston, the median home price in the area is $580,000 – and homes average a sale price of $712,000.
77027
Located just west of 77098, this ZIP, which includes Oak Estates, Afton Oaks and Royden Oaks, offers residents an easy avenue to the Memorial Park Gold Course and the Houston Arboretum & Nature Center. Buyers in the area can expect to pay a median of $545,000.
77019
Another ZIP in the western half of Houston's loop, 77019, which contains the River Oaks Country Club, has seen more than 400 home sales over the last year at a median price of $533,250. Collectively, agents have completed more than $340 million in transactions throughout 77019 in the last 12 months.
See below for Houston's top 10 priciest ZIP codes.
| ZIP | Median Sales Price |
| --- | --- |
| 77005 | $1,125,000 |
| 77401 | $915,500 |
| 77024 | $820,000 |
| 77098 | $580,000 |
| 77027 | $545,000 |
| 77019 | $533,250 |
| 77055 | $505,000 |
| 77079 | $495,750 |
| 77006 | $485,000 |
| 77056 | $452,000 |