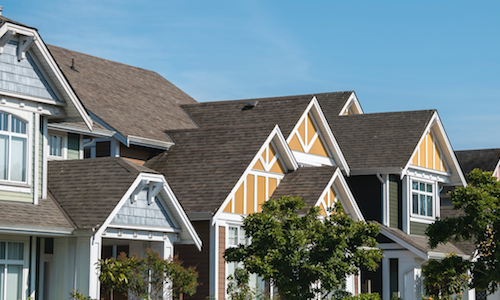 Nowhere in the nation are there more MPCs than in Houston; it's been that way for years. But what it means to live in one is changing.
In the days of yesteryear, golf courses, like the one that drew buyers to Clear Lake City when it was first being developed in the 1960s, were a way to cultivate the luxury feel MPC buyers often want. Will Holder, president of Trendmaker Homes, described them as a way to "build prestige for a community." But that's not the case in the 21st century.
"We have a much larger focus on fitness," veteran developer Jim Jenkins recently told the Houston Chronicle.
The co-founder of Newland Communities said that the builder's new "amenities center" include more resort-style offerings, like "lazy rivers."
He added: "No more can you get by with a swimming pool and a bath house."
But the move away from golf courses might not only be a means to satisfy buyers, but also a way to save builders money.
Golf courses are "water hogs"
According to Holder, golf courses simply aren't profitable.
"Golf courses have always been used as a means to accomplish two things, build prestige for a community and utilize land in the flood plain," he said. "I've never heard of a golf course being built on otherwise usable land. I've also never head of a golf course making money."
Holder, who admitted that courses probably turn a profit somewhere ("but not in the Houston suburbs"), described the former MPC staples as "water hogs." It's a "huge issue" with owning one, he added.
But regardless of why golf courses have fallen by the wayside, Holder and other Houston builders are not hearing much negative feedback. Instead, they're seeing new forms of fitness become sought after additions.
"Walking trails are golden right now," the homebuilder said.
According to Jenkins, the move is a means to "bring a far more active lifestyle" to community members. Something one of the "fattest cities in America" desperately needs.