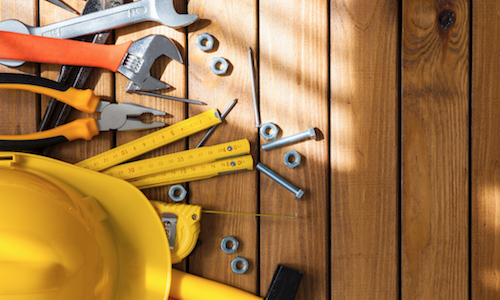 Over the last 15 years, the Texas Triangle – a grouping of Austin, Dallas, Houston, and San Antonio – has witnessed a population explosion, and construction has followed suit. In many respects, Houston has led the Triangle in growth.
But as of March, that distinction now goes to Dallas, according to a report from LawnStarter that analyzed data compiled by the Federal Reserve Bank of St. Louis. The drop supports recent assertions from Ross Harvison, president of the Institute of Supply Management, who said Houston is in for an economic contraction.
Astounding Growth in the Texas Triangle
From 2000 to 2015, population in the Texas Triangle ballooned 41 percent, elevating the combined populations of the four cities from 12.8 million to just over 18 million. As the population grew, builders in the region answered the call for increased housing.
During the 16-year period, approved building permits between the four metro markets totaled 1.3 million, with the majority (552,600) being issued in Houston:
| Metro | Total Permits | Annual Average | Monthly Average |
| --- | --- | --- | --- |
| Austin | 158,216 | 9,888 | 824 |
| Dallas-Fort Worth | 466,696 | 29,168 | 2,430 |
| Houston | 552,600 | 34,537 | 2,878 |
| San Antonio | 128,720 | 8,045 | 670 |
| Texas Triangle | 1,306,232 | 81,639 | 6,803 |
Between the Triangle's primary markets, Houston has been the perennial leader in growth, averaging 34,537 permits annually – more than 5,000 above the other three markets.
During the bubble years that preceded the 2007 crash, Houston's residential construction sector was booming, peaking at 5,190 permits in Nov. 2005. But in the decade since, the trend of explosive growth has waffled, with permits falling to a monthly low of 863 in Jan. 2009, then making the climb back up to record levels during the recovery, before faltering yet again –when the price of oil collapsed Oct. 2014, the city's economy stalled, and its real estate market tripped over the ripples.
Dallas is the new leader
From 2014 to 2015, permits issued in Houston fell by more than 1,000. Construction activity continued falling throughout last year, and in March 2016, Dallas surpassed the city as the nation's leader in new construction. MetroStudy recently forecasted an additional 5 percent decrease in new home starts for Houston this year.
"I anticipate Dallas-Fort Worth will remain in the No. 1 position for the foreseeable future as Houston's market recovers from the downturn in energy," said MetroStudy's Dallas-Fort Worth Regional Director Paige Shipp, LawnStarter reported.
Shipp added that "all four markets remain strong in the sense that demand continues to outpace supply." However, recent residential construction spending figures from Dodge Data and Analytics showed that in March, year-to-date spending in Houston was down 23 percent from the same time last year, marking a $700 million decline at a time when the market has only a 3.6-months supply of inventory.