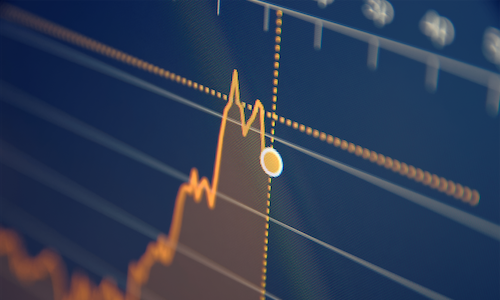 About one in five homes purchased last year was bought as an investment property, according to the National Association of Realtors. The average investor had a median household income of just over $95,000 and bought a single-family home within 25 miles of their primary residence. The No. 1 reason for their investment: rental income.
"Despite a smaller share of distressed properties coming onto the market, investment purchases reversed course in 2015 after devlining for four straight years," said NAR chief economist Lawrence Yun. "Steadily increasing home prices and strong rental demand appear to be giving more individual investors assurance that purchasing real estate will diversify their portfolios and generate additional income if they decide to rent out the home."
The reemergence of investors, particularly in urban and suburban markets, means two things: 1. investors are feeling more confident in the market; and 2. agents will be seeing more investor clients (a fact of volume).
Houston in top 30
This is especially true in Houston, which was recently named in HomeUnion first-ever Top Investment Housing Markets Power Rankings as the nation's No. 28 investment housing market.
"We compared cap rates, one of the most important measures of a (single-family rental's) performance from an investment perspective, to special teams, the talented players who take the field at important times during a football games – punting, kickofss and last-second field goals," said Steve Hovland, director of research fro HomeUnion. "Markets with high cap rates at midyear were favored over markets with lower rates."
Houston has a cap rate of 6.2 percent.
See how our city compares in the table below:
| Metro | Median SFR Sales Price 2Q 2016 | Median SFR Rent 2Q 2016 | Median Cap Rate 2Q 2016 | Power Ranking |
| --- | --- | --- | --- | --- |
| Tampa Bay | $126,700 | $1,285 | 6.70% | 1 |
| Jacksonville, Fla. | $127,500 | $1,186 | 6% | 2 |
| San Diego | $475,000 | $2,344 | 3.20% | 3 |
| Dallas | $166,800 | $1,431 | 5.80% | 4 |
| Atlanta | $111,700 | $1,131 | 6.80% | 5 |
| Minneapolise/St. Paul | $173,000 | $1,393 | 5.40% | 6 |
| Chicago | $157,000 | $1,411 | 5.90% | 7 |
| Pittsburgh | $89,000 | $910 | 7% | 8 |
| Denver | $320,000 | $1,869 | 3.90% | 9 |
| Miami | $210,000 | $1,851 | 5.80% | 10 |
| Philadelphia | $150,000 | $1,418 | 6.30% | 11 |
| Cleveland | $75,900 | $1,124 | 10.10% | 12 |
| Baltimore | $190,200 | $1,581 | 5.40% | 13 |
| Oakland | $495,000 | $2,532 | 3.40% | 14 |
| Charlotte, N.C.-S.C. | $123,500 | $1,056 | 5.90% | 15 |
| San Francisco | $1,120,000 | $4,026 | 2.40% | 16 |
| New York | $375,000 | $1,919 | 3.90% | 17 |
| Indianapolis | $95,700 | $1,006 | 7.10% | 18 |
| Los Angeles | $535,500 | $2,458 | 3% | 19 |
| Detroit | $155,000 | $1,230 | 5.50% | 20 |
| Phoenix | $176,000 | $1,247 | 4.70% | 21 |
| Boston | $291,000 | $1,987 | 4.30% | 22 |
| Buffalo | $120,000 | $1,296 | 7.20% | 23 |
| Washington, D.C. | $300,000 | $1,876 | 4.10% | 24 |
| Cincinnati | $90,200 | $1,116 | 7.70% | 25 |
| Nashville | $145,000 | $1,215 | 0.60% | 26 |
| Kansas City | $95,100 | $881 | 6.40% | 27 |
| Houston | $165,300 | $1,498 | 6.20% | 28 |
| Seattle | $425,000 | $1,999 | 3.20% | 29 |
| New Orleans | $118,400 | $826 | 4.90% | 30 |
| Milwaukee | $131,000 | $908 | 4.90% | 31 |