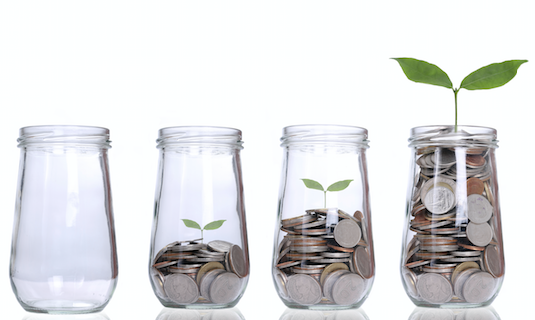 Houston residents average more than $6,000 in savable income, helping make it one of the best cities in the country for building wealth, an analysis from Bankrate found.
In its analysis, Bankrate weighed a variety of local indicators, including: average income and expenditures; the unemployment rate; educational opportunities; access to retirement plans; homeownership rates and price appreciation; and the prevalence of non-mortgage debt, among other factors.
Bankrate found that in Houston, the debt burden is $29,571 while the average savable income is $6,117 – which bodes well for homebuyers in the area, considering a recent survey that found 62 percent of Americans admitted to having in inadequate savings.
| Rank | City | Savable Income | Homeownership Rate | Debt Burden |
| --- | --- | --- | --- | --- |
| 1 | San Francisco | $16,657 | 53% | $25,941 |
| 2 | Minneapolis | $6,557 | 68.60% | $26,877 |
| 3 | Washington, D.C. | $15,246 | 64.20% | $28,914 |
| 4 | St. Louis | $10,451 | 66.20% | $27,486 |
| 5 | Detroit | $12,513 | 71% | $23,610 |
| 6 | Seattle | $10,381 | 55.40% | $27,691 |
| 7 | Boston | $5,115 | 55.10% | $26,318 |
| 8 | Denver | $13,099 | 61.10% | $28,007 |
| 9 | Phoenix | $14,828 | 63.20% | $27,811 |
| 10 | Baltimore | $9,303 | 66.90% | $27,917 |
| 11 | Philadelphia | $9,714 | 65.20% | $26,822 |
| 12 | Chicago | $11,966 | 62.70% | $27,594 |
| 13 | New York | $11,981 | 49.50% | $25,687 |
| 14 | Dallas | $9,177 | 59.10% | $29,204 |
| 15 | San Diego | $2,692 | 52.10% | $26,266 |
| 16 | Los Angeles | $7,246 | 46.50% | $25,147 |
| 17 | Houston | $6,117 | 59.10% | $29,571 |
| 18 | Atlanta | $2,503 | 62.10% | $28,259 |
| 19 | Tampa, FL | $3,437 | 62.70% | $27,015 |
| 20 | Miami | -$3,613 | 58% | $25,645 |
| 21 | San Bernardino, CA | $9,790 | 62.6%% | $27,682 |