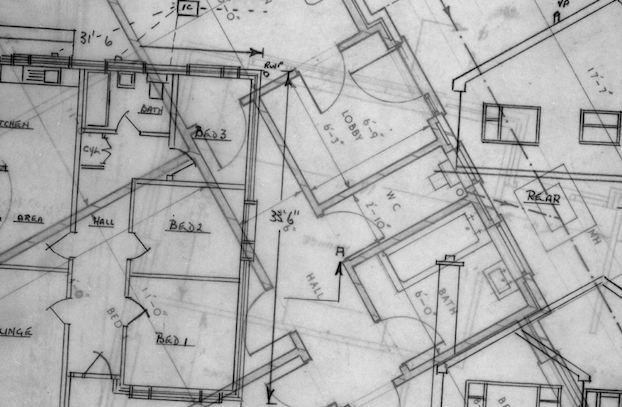 Earlier this week, we started digging into a market analysis from local top producer Paige Martin that attempted to quantify the effects low oil prices have had on Greater Houston's real estate market. In our first story, we looked at lot prices, and how in many local markets, they have fallen. Now, we're looking at home prices.
In Greater Houston's top 10 most expensive markets, six have seen median home price per square foot fall from their peak, which for most was in 2015. And among the 50-plus markets that Martin analyzed, more than half recorded price declines.
Still, despite the dips –  the result of a combination of factors, including low oil prices, low inventory, falling demand, etc. – prices in the majority of Greater Houston's markets remain above the national median, which is $133 per square foot, according to Zillow. And in some areas, like River Oaks and Memorial, prices exceed the national median by more than $200 per square foot.
A price drop could be "absolutely the right thing"
The drop in prices reflect a contracting market, and may represent a correction that, to some, seems inevitable. However, many of the price declines are no more than a few percentage points, and with inventory still tight throughout the market, there is reason to believe that with even limited demand, prices could once again rise, or at the very least, remain stagnant.
The question now is: would prices be better off falling?
We have speculated that, because of Houston's moniker as an overvalued market, they would be. It's as Keller Williams CEO Chris Heller told us during a recent interview: "Sometimes, prices going down is absolutely the right thing for a market."
Here is a more detailed breakdown of the data:
1-10
| Houston Neighborhood | 2016 Median Sold Home Price / Sq Ft | Annual Highest Recorded Median Sold Price / Sq Ft | Year With The Record | % From Highest |
| --- | --- | --- | --- | --- |
| River Oaks | $445 | $478 | 2015 | -7% |
| Memorial Close In | $356 | $369 | 2015 | -4% |
| West University | $350 | $362 | 2015 | -3% |
| Tanglewood | $350 | $351 | 2015 | 0% |
| Memorial Park | $337 | $356 | 2015 | -5% |
| Memorial Villages | $327 | $359 | 2015 | -9% |
| Rice / Museum District | $322 | $322 | 2016 |  — |
| Highland Village / Midlane | $306 | $306 | 2016 |  — |
| Royden / Afton Oaks | $305 | $305 | 2016 |  — |
| Briargrove | $293 | $302 | 2015 | -3% |
11-52
| Houston Neighborhood | 2016 Median Sold Home Price / Sq Ft | Annual Highest Recorded Median Sold Price / Sq Ft | Year With The Record | % From Highest |
| --- | --- | --- | --- | --- |
| Braeswood Place | $273 | $281 | 2015 | -3% |
| Bellaire | $261 | $263 | 2015 | -1% |
| Garden Oaks | $252 | $252 | 2016 | |
| Memorial West | $236 | $246 | 2015 | -4% |
| Timbergrove / Lazybrook | $234 | $235 | 2015 | 0% |
| River Oaks Shopping Area | $233 | $250 | 2014 | -7% |
| Heights / Greater Heights | $233 | $233 | 2016 |  — |
| Montrose | $230 | $250 | 2015 | -8% |
| Galleria | $216 | $223 | 2015 | -3% |
| Knollwood / Woodside | $211 | $217 | 2015 | -3% |
| Downtown | $210 | $224 | 2015 | -6% |
| Oak Forest | $196 | $208 | 2015 | -6% |
| Rice Military | $195 | $205 | 2015 | -5% |
| Midtown | $191 | $192 | 2015 | -1% |
| Briargrove Park / Walnutbend | $188 | $188 | 2016 |  — |
| Washington East / Sabine | $182 | $188 | 2015 | -3% |
| Royal Oaks | $179 | $203 | 2014 | -12% |
| Meyerland | $177 | $184 | 2015 | -4% |
| Cottage Grove | $176 | $180 | 2015 | -2% |
| EaDo | $167 | $171 | 2015 | -2% |
| Medical Center | $164 | $165 | 2015 | -1% |
| Spring Branch | $156 | $157 | 2015 | -1% |
| Energy Corridor | $140 | $141 | 2015 | -1% |
| University / Riverside | $137 | $137 | 2016 |  — |
| The Woodlands | $131 | $135 | 2015 | -3% |
| Sugar Land | $117 | $118 | 2015 | -1% |
| Sienna Area | $114 | $114 | 2016 |  — |
| Friendswood | $108 | $108 | 2016 |  — |
| Katy | $107 | $108 | 2015 | -1% |
| League City | $104 | $104 | 2016 |  — |
| Pearland | $103 | $103 | 2016 |  — |
| Clear Lake | $102 | $102 | 2016 |  — |
| Fall Creek | $100 | $100 | 2016 |  — |
| Cypress | $99 | $99 | 2016 |  — |
| Kingwood | $98 | $98 | 2016 |  — |
| Jersey Village | $98 | $98 | 2016 |  — |
| Eldridge North | $94 | $107 | 2012 | -12% |
| Spring / Klein | $94 | $94 | 2016 |  — |
| Northwest Houston | $90 | $90 | 2016 |  — |
| Copperfield Area | $89 | $89 | 2016 |  — |
| Champions Area | $88 | $88 | 2016 |  — |
| Missouri City Area | $88 | $88 | 2016 |  — |