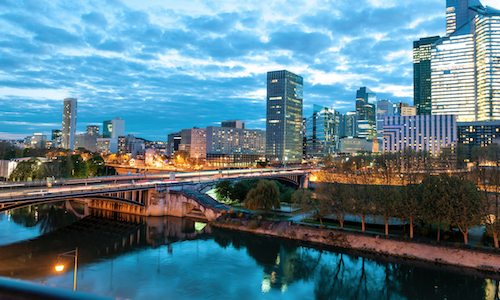 The difference in lot price between Greater Houston's most and least expensive areas is more than $100 per square foot, according to a report from local top-producing broker Paige Martin.
Drawing from data collected by the Greater Houston Partnership, Martin analyzed sold lot prices to better understand the impact low oil prices have had on the area's real estate market. According to the analysis, West University was the most expensive area, with lots selling at $115 per square foot – a considerable amount more than Greater Houston's cheapest market, the Sienna area, where lots have been selling at only a $1 per square foot. In both markets, prices were down from their respective peaks.
What lot prices say about the oil effect
We speculated in earlier reporting that when it came to falling crude oil prices, there would be a lag in their impact on Greater Houston home prices, and Martin's analysis mirrors that speculation – in the 47 markets Martin and her team looked at, 36 have seen drops in lot prices per square foot.
But that depreciation may not necessarily be cause for concern.
Greater Houston's real estate market is coming off years of explosive price growth, which led to many deeming the market "overvalued." While oil prices have been the catalyst for local price dips, the declines may ultimately serve as the price correction the market needs to regain a more sustainable growth.
See our table below for a more in-depth look at how lot prices differ throughout Greater Houston.
1-10
| Houston Neighborhood | 2016 Median Sold Lot Price / Sq Ft | Highest Recorded Median Sold Lot Price / Sq Ft | Year with Record Lot Price | % From Highest |
| --- | --- | --- | --- | --- |
| West University | $115 | $121 | 2015 | -5% |
| Memorial Park | $105 | $105 | 2016 |  — |
| River Oaks | $102 | $131 | 2014 | -22% |
| River Oaks Shopping Area | $90 | $104 | 2015 | -13% |
| Rice/Museum District | $84 | $89 | 2015 | -6% |
| Montrose | $82 | $90 | 2015 | -9% |
| Briargrove | $70 | $73 | 2015 | -4% |
| Highland Village/Midlane | $69 | $81 | 2015 | -15% |
| Rice Military | $67 | $67 | 2016 |  — |
| Tanglewood | $66 | $77 | 2014 | -14% |
11-47
| Houston Neighborhood | 2016 Median Sold Lot Price / Sq Ft | Highest Recorded Median Sold Lot Price / Sq Ft | Year with Record Lot Price | % From Highest |
| --- | --- | --- | --- | --- |
| Braeswood Place | $60 | $67 | 2014 | -10% |
| Royden/Afton Oaks | $58 | $87 | 2014 | -33% |
| Galleria | $56 | $57 | 2014 | -2% |
| Memorial Close In | $54 | $62 | 2015 | -13% |
| Memorial Villages | $53 | $53 | 2016 |  — |
| Heights/Greater Heights | $52 | $56 | 2015 | -7% |
| Cottage Grove | $51 | $53 | 2015 | -4% |
| Bellaire | $50 | $53 | 2014 | -6% |
| Memorial West | $47 | $51 | 2015 | -8% |
| Midtown | $46 | $46 | 2016 |  — |
| Washington East/Sabine | $42 | $47 | 2014 | -11% |
| Knollwood/Woodside | $39 | $40 | 2015 | -3% |
| Timbergrove/Lazybrook | $38 | $47 | 2015 | -19% |
| Cypress | $37 | $37 | 2016 |  — |
| Sugar Land | $34 | $34 | 2016 |  — |
| Royal Oaks | $33 | $36 | 2013 | -8% |
| Oak Forest | $33 | $37 | 2014 | -11% |
| Spring Branch | $33 | $33 | 2016 |  — |
| Meyerland | $32 | $39 | 2014 | -18% |
| Medical Center | $31 | $31 | 2016 |  — |
| The Woodlands | $28 | $28 | 2016 |  — |
| Garden Oaks | $27 | $33 | 2015 | -18% |
| Briargrove Park / Walnutbend | $26 | $32 | 2014 | -19% |
| League City | $26 | $26 | 2016 |  — |
| Copperfield Area | $25 | $28 | 2010 | -11% |
| EaDo | $25 | $31 | 2015 | -19% |
| University/Riverside | $21 | $26 | 2014 | -19% |
| Champions Area | $18 | $22 | 2010 | -20% |
| Energy Corridor | $14 | $30 | 2011 | -53% |
| Missouri City Area | $10 | $14 | 2013 | -29% |
| Clear Lake | $9 | $19 | 2011 | -53% |
| Pearland | $7 | $10 | 2013 | -31% |
| Katy | $7 | $7 | 2014 | -5% |
| Kingwood | $6 | $6 | 2016 |  — |
| Friendswood | $4 | $5 | 2015 | -21% |
| Northwest Houston | $3 | $6 | 2009 | -46% |
| Sienna Area | $1 | $4 | 2012 | -63% |