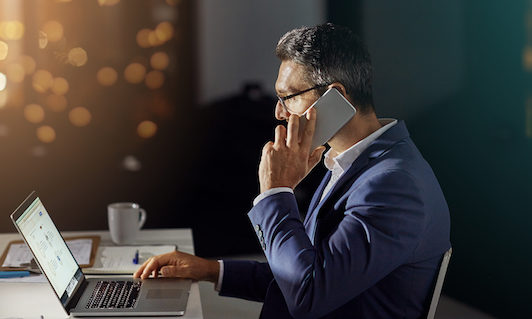 Living through an economic downturn gives the public a new perspective. The "it could happen, but not to me" mindset phases into "when will it happen again?" Because it probably will happen again. A new analysis of the real estate market's five-phase cycle from John Burns Real Estate Consulting showed us that.
According to the research group, after a downturn, markets are re-born; growth follows and the markets thrives; and once they hit their peak, they slip back into another slowing period that most often leads to downturn and recession.
For the most part, the country's major real estate markets, or at least the ones John Burns analyzed, are in either phase two or three (i.e. expansion and exuberance, respectively). Not Houston.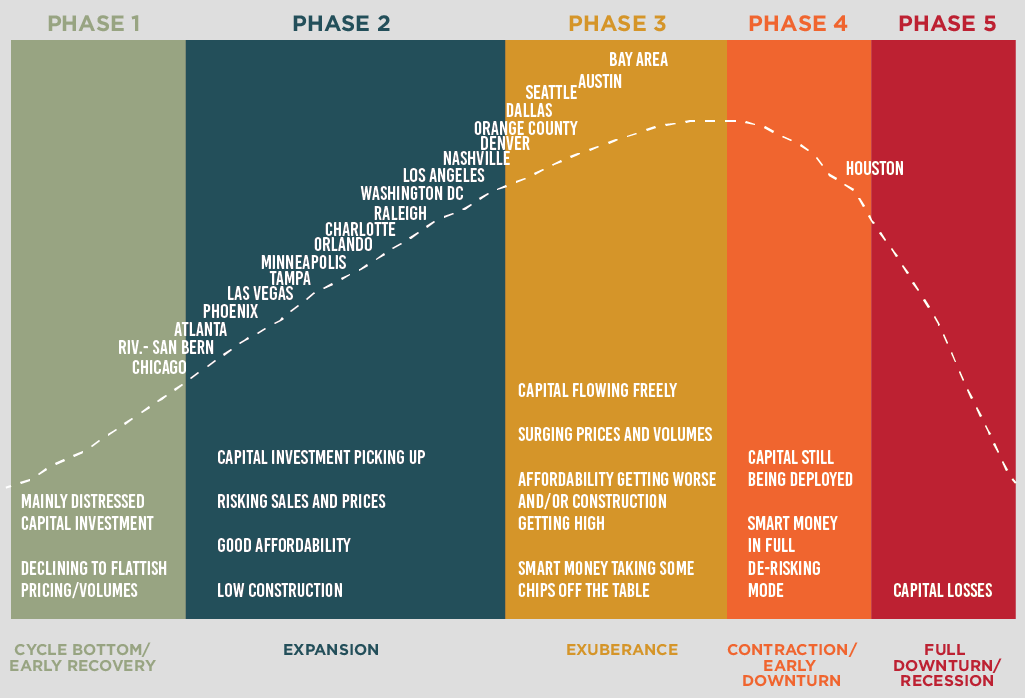 The Bayou City is, by a wide margin, the real estate market most in danger of a near-future downturn, according to John Burns. And the reason is oil prices.
Economists and City officials alike say oil price depreciation hit Houston harder than expected.
Late last year, Houston Controller Roger Widmeyer told Houston Agent that the effect of falling crude values was worse than previously anticipated, and it forced the City to revise projected sales tax revenues from $679 million to $629 million. A difference Widmeyer described as "significant."
"We're facing some real challenges here," he said.
The price of low oil price
The drop in oil price similarly forced the Greater Houston Partnership to revise its job projections in the city from over 60,000 to near 20,000. The Partnership explained the revision as an adjustment for unforeseen shortcomings: the national rig count was expected to drop by 500 but dropped by more than 1,000; energy companies' exploration expenditures were expected to be cut by only 20 percent, not 40 percent; and despite the Partnership hoping for increased exports to help offset loses, Houston's exports actually fell 13 percent year-over-year in 2015.
John Burns Director of Research Rick Palacious Jr. said in his analysis that because of the effect oil price has had on Houston, the city's real estate market is currently contracting, or is in phase four of the five-phase cycle. However, there is good news.
The report reads: "We believe Houston will remain in Phase 4 through 2017 and will most likely avoid the full-fledged downturn/recession associated with Phase 5."