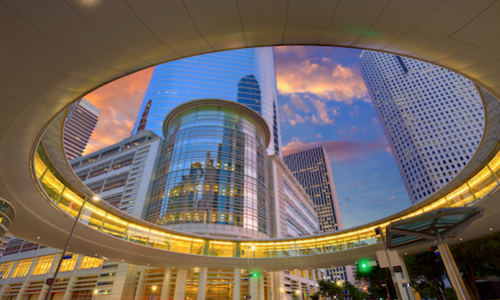 Houston's housing stock is the No. 17 most valuable in the entire country, according to a year-end analysis from Zillow.
Altogether in 2016, Houston's residential properties tallied a worth of just over $373 billion, topping other Texas markets like Austin and San Antonio. However, despite a considerable value relative to the rest of the nation, Houston was the only market among the 35 analyzed by Zillow that recorded a year-over-year drop. From 2015 to 2016, the value of the city's housing stock fell $7.8 billion.
The weakening of property values in Houston runs counter to the larger trend of recovery that spanned the country in 2016. Nationwide, housing stock value improved by $1.6 trillion from 2015 to $29.6 trillion.
Recovery threatens affordability
"The U.S. housing stock is worth much more than ever, which is a sign of the ongoing housing recovery," said Zillow Chief Economist Svenja Gudell.
Unfortunately, as Gudell caveated, the improvements to value also signal diminished affordability, something already proving a problem for a huge block of Americans.
Gudell added: "The total value of the housing stock grew nearly 6 percent this year, a pace that will likely mean some American families are priced out of homeownership."
Affordability is also a problem in Houston, which is why a decline in value more likely represents a market correction than it does a decline that will persist.
See our below table to compare the value of Houston's housing stock to other major markets'.
| City | Total Home Value, Year-End 2016 | Total Home Value Year-End 2015 | Y-o-Y Change |
| --- | --- | --- | --- |
| Los Angeles | $2.5 trillion | $2.4 trillion | $100 billion |
| New York | $2.4 trillion | $2.3 trillion | $100 billion |
| San Francisco | $1.3 trillion | $1.2 trillion | $100 billion |
| Washington, D.C. | $975.1 billion | $939 billion | $36.1 billion |
| Miami | $818.8 billion | $773 billion | $45.8 billion |
| Chicago | $772.7 billion | $741 billion | $31.7 billion |
| Boston | $672.7 billion | $634 billion | $38.7 billion |
| San Jose | $636.2 billion | $614 billion | $22.2 billion |
| San Diego | $596 billion | $574 billion | $22 billion |
| Philadelphia | $589.2 billion | $567 billion | $22.2 billion |
| Seattle | $571.4 billion | $506 billion | $65.4 billion |
| Dallas | $456.9 billion | $411 billion | $45.9 billion |
| Phoenix | $441.5 billion | $421 billion | $20.5 billion |
| Riverside, Calif. | $440 billion | $417 billion | $23 billion |
| Atlanta | $413.6 billion | $383 billion | $30.6 billion |
| Denver | $377.5 billion | $347 billion | $30.5 billion |
| Houston | $373.2 billion | $381 billion | -$7.8 billion |
| Minneapolis | $332.5 billion | $307 billion | $25.5 billion |
| Detroit | $288.7 billion | $271 billion | $17.7 billion |
| Baltimore | $287.9 billion | $274 billion | $13.9 billion |
| Portland | $286.6 billion | $252 billion | $34.6 billion |
| Sacramento | $269.4 billion | $253 billion | $16.4 billion |
| Tampa | $254.7 billion | $232 billion | $22.7 billion |
| St. Louis | $192 billion | $181 billion | $11 billion |
| Orlando | $187.5 billion | $173 billion | $14.5 billion |
| Charoltte, N.C. | $186.1 billion | $176 billion | $10.1 billion |
| Las Vegas | $175.9 billion | $168 billion | $7.9 billion |
| Austin | $161.4 billion | $155 billion | $6.4 billion |
| Pittsburgh | $148 billion | $141 billion | $7 billion |
| Columbus | $132.9 billion | $125 billion | $7.9 billion |
| Kansas City | $129.7 billion | $126 billion | $3.7 billion |
| Cincinati | $128.6 billion | $124 billion | $4.6 billion |
| Cleveland | $116.8 billion | $113 billion | $3.8 billion |
| San Antonio | $116.4 billion | $113 billion | $3.4 billion |
| Indianapolis | $111.7 billion | $110 billion | $1.7 billion |