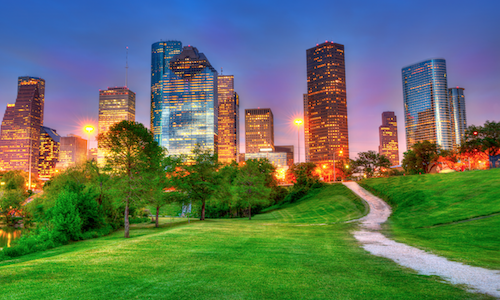 The Houston Association of Realtors released its December/year-end sales report this week, and although the association's messaging was very positive, it may be ignoring prominent warning signs of where the market is heading.
"We could not be happier with the Houston housing market's 2016 performance," said HAR Chair Cindy Hamann.
A good December
To Hamann's credit, parts of the Houston market did end the year strong.
In December, single-family home sales were up 5.3 percent year over year, as was the median sales price, which jumped a slight 2.7 percent to $225,903. Townhome and condominium median sales price also increased, rising 5.8 percent to $169,250, as did inventory, which ended the year rising from 2.9-months supply to 3.4 months.
But that was about the extent of the good news to round out the year.
Single-family inventory, despite growing to 4-months supply earlier in the year, was back down to 3.3 months (i.e., exactly where it started in 2016). And sales for townhomes and condominiums fell 8 percent.
Hamann said that while Houston's market came into 2016 on a "cautionary note" – referring to the slowing sales that stemmed from energy-related layoffs, including the 14 consecutive months of luxury sales declines between Aug. 2015 and Oct. 2016 – November and December's sales numbers were a mark of the city's strength.
"What we saw by the end of 2016 is the reflection of a truly diversified Houston economy that continues to benefit from hiring in other industries and a steady influx of consumers from markets across the country and around the world."
A troubled real estate market
But what HAR's report left out was how in several ways, Houston's market is bleeding:
A danger agents must look for
What's happening in Houston is something that's happening in several markets across the country. The real estate community's failure to see it is understandable, because it's hard to see – which is the most dangerous part.
As The Economist reported in Aug. 2016: "The reason the danger passes almost unnoticed is that, at first sight, the housing market has been improving."
So yes, as HAR points out in its report, there are components of the city's market that look good on paper. But as a whole, the market is stalling.
And if the real estate community wants to address these problems, they'll need to acknowledge them first.