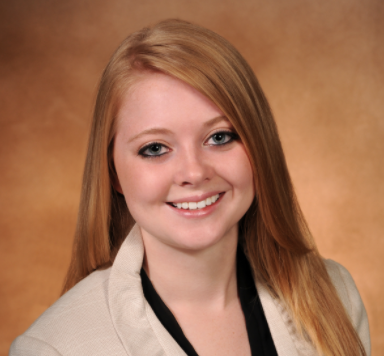 What was your first job in the realty industry?​ I actually first worked at a title company, before obtaining my license.​
Where did you grow up?​ In The Woodlands and in Conroe, Texas
What do you do to relax when you're stressed?​ There is something about sitting on the back porch overlooking our property that just takes any stress away.​
Growing up, what did you want to be?​ A veterinarian​
If you could have lunch with a well-known figure (living or not), who would it be and why?​ Our current president. I would love to let him know that there will always be critics, but as a citizen we are backing him. I would love to discuss with him the reform of the VA on behalf of all our veterans and the importance of different programs for our buyers.​
Where is your favorite place to hang out?​ Our job demands that we are always out and about. A quiet night at home with our little family is always welcomed!​
What do you love most about the industry?​ Each transaction is different, every client has different needs and getting to help clients fulfill such major goals in their lives is so rewarding!​
How do you distinguish yourself from the crowd of agents?​ My husband and I are a team. With his nine years in the Marines and my prior title knowledge we are able to help our clients at a whole different level!​
What is the most difficult aspect of your job?​ Finding clients that have the potential to purchase a home, but are afraid of the commitment! It is such a blessing to say, "This is my home!" and I want that for all of my clients!​
Where do you go to network and meet new clients?​ Honestly, we have such great clients that have referred us to their family and friends! We have been so blessed to have helped different members of a circle of family and friends, just from them sharing their homebuying experiences!​
What has been your greatest accomplishment?​ Becoming a mom! After five years of marriage, we welcomed ​our first little one into the world in September of 2016 and we are over the moon!
What was the last good movie you saw or book you read?​ I am a hopeless romantic, I have read every Nicholas Sparks book he has ever written!​
What is your favorite restaurant?​ Hands down, El Bosque in Conroe!​
Architecturally speaking, what is your favorite building in Houston?​ The NRG Stadium! We have attended so many events here, we do not know what we would do without it!​
What kind of car do you drive?​ I have a Nissan Pathfinder and my husband drives a Dodge RAM.​
Smartphone or paper?​ I like the best of both worlds! I use my smartphone on the go to be able to answer emails or schedule showings, but have to have my documents printed out for my files!​
What is your favorite city after Houston?​ Conroe is our home and will always hold a special place in our heart!​
In 10 words or less, what is your advice for someone new to the industry?​ Treating your clients like family will help you make it!
What's your favorite real estate iPhone/Android app?​ It would have to be my HAR app. I do not think I could live without it!​
Who are your favorite people to follow on Twitter?​ I have not quite explored the Twitter world just yet!​