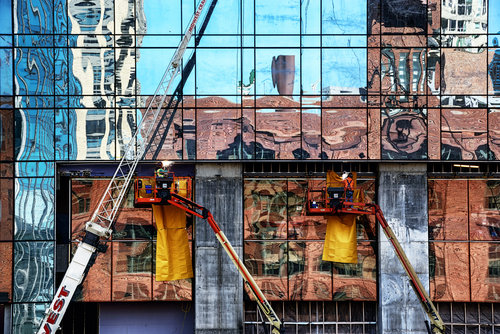 Residential construction spending in February dipped slightly from the same month last year, but year-to-date numbers show an increase in home starts, according to a recent report from Dodge Data & Analytics.
Spending for non-residential buildings nearly doubled, with $361 million spent in February 2016 and $607 million last month. While non-residential spending is growing overall, residential construction saw a 6 percent decline in spending from $771 million in February 2016 to $723 million last month. Overall, new construction jumped by 11 percent to $1.3 billion in February, according to Dodge.
Looking at year-to-date figures, nonresidential new construction saw a decrease of 19 percent to $1.1 billion. Residential construction saw a modest bump of 3 percent to $1.4 billion. Total new building spending slipped by 8 percent, down from $2.8 billion to $2.6 billion.