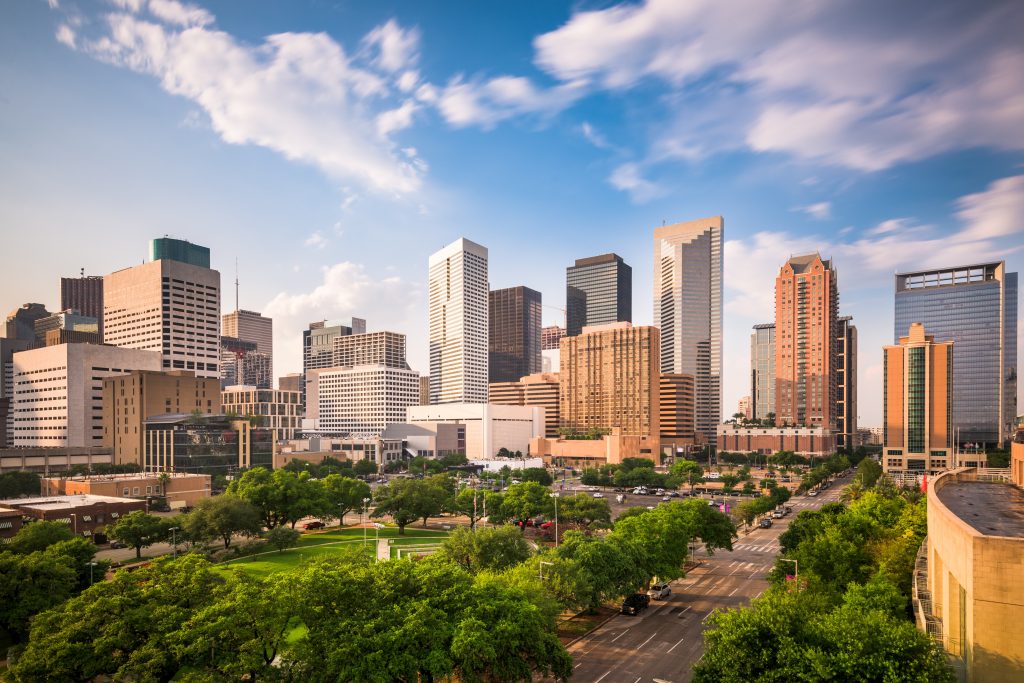 Houston's real estate market is showing signs of growth across all indicators in the May 2017 report from the Houston Association of Realtors.
A total of 8,156 single-family homes sold in May, an 11.5 percent increase from 2016's sales figure of 7,315. Home sales are also up 7.4 percent on a year-to-date basis compared to 2016. Inventory increased from a 3.6-month supply in May 2016 to 4.1 months in May 2017. This is nearly the highest supply in five years thanks to the growing new construction market in the city.
"The Houston housing market had another strong showing in May with sales and rental properties alike, and inventory continues to accommodate the growing demand," said HAR Chair Cindy Hamann. "If we can maintain this pace, there's no doubt that 2017 will be a record year for Houston real estate."
From May 2016 to May 2017, month-end pending sales and total active listings grew significantly, 18.2 percent and 16.4 percent, respectively.
Single family homes prices hit record highs
The median price for a single-family home also climbed 4.4 percent to $235,000, which is the highest median price of all time. The average price rose 4.3 percent to $302,362, which is the second highest average ever.
The strongest sales gains took place in the luxury market with 27.6 percent gains, the seventh-straight month of homes, and homes in the $150,000 to $249,999 range with 13.7 percent gains.
Townhome and condo sales boom in May
Sales on townhomes and condominiums grew 16.5 percent in May with 728 units sold. The average price increased to $206,363 in May 2017, a 3.1 percent increase from last year, but the median price only grew 0.9 percent to $163,500. Townhome and condominium inventory also grew significantly in May from 3.4 month supply to a 4.2 month supply in May.
| | | | |
| --- | --- | --- | --- |
| | May-16 | May-17 | % Change |
| Total property sales | 8,676 | 9,744 | 12.30% |
| Total dollar volume | $2,376,765,737 | $2,790,499,524 | 17.40% |
| Total active listings | 35,431 | 41,257 | 16.40% |
| Single-family home sales | 7,315 | 8,156 | 11.50% |
| Single-family average sales price | $289,843 | $302,362 | 4.30% |
| Single-family median sales price | $225,000 | $235,000 | 4.40% |
| Single-family months inventory | 3.6 | 4.1 | 0.5 |
| Single-family pending sales | 7,454 | 8,808 | 18.20% |