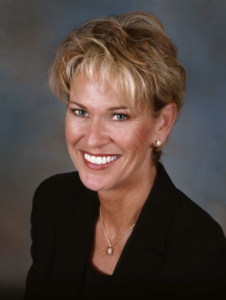 Name: Ruth Stultz
Title: Broker/Owner
Company: Ruth Stultz & Company Real Estate, Inc.
What was your first job in the realty industry? Licensed Real Estate Agent, Realtor
Where did you grow up? Indiana
Growing up, what did you want to be? A mother and a teacher
What do you do to relax when you're stressed? Relax on my balcony and look at Lake Conroe
If you could have lunch with a well-known figure (living or not), who would it be and why? My father and mother. Although not what you would call 'well known' to the masses, they are to me. I would like to talk to them about my beautiful grandchildren, my two sons and how proud of them I am and I would want to talk to them about my business and how my sister Rosie and I are doing in our lives in general.
Where is your favorite place to hang out? My cottage in New Carlisle, Indiana
What do you love most about the industry? Meeting the challenges that come with each transaction and guiding the seller or buyer through them in a seamless and effortless manner
How do you distinguish yourself from the crowd of agents? By always being true to myself and to my clients and/or customers. After 25+ years in the real estate business, I have established myself as ethical, professional, and always caring about my clients.
What is the most difficult aspect of your job? Working with inefficient Realtors and trying to guide them through the process when they are not my agents
Where do you go to network and meet new clients? Montgomery Chamber of Commerce, school events, and Conroe/Lake Conroe Chamber events
What has been your greatest accomplishment? Opening my own company in 2005 and establishing my company as one of the top ten companies in the Conroe/Montgomery area
What was the last good movie you saw or book you read? The Shack by William P. Young
What is your favorite restaurant? The Cozy Grape Supper Club in Montgomery
What kind of car do you drive? Honda Pilot
Smartphone or paper? Both – I will never be paperless, but use my smartphone also
What is your favorite city after Houston? New York City
In 10 words or less, what is your advice for someone new to the industry? Be a good listener. Put others first. Work every day.
What's your favorite real estate iPhone/Android app? HAR.com