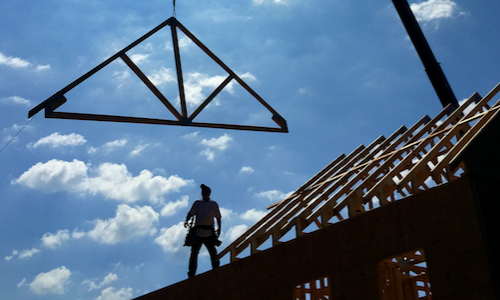 Homes across Texas and Florida will need repairs and re-roofing as they recover from the hurricanes and storms that have ravaged the Southeast, which will spur major demand on building materials and their suppliers through the next year.
According to Reuters, shares in a number of companies, including USG Corporation, Owens Corning and Eagle Materials Inc., jumped 10 to 20 percent after Hurricanes Harvey and Irma passed through the United States in August and September. This is due to an expected rise in sales for items such as wallboard, flooring, insulation and roofing.
"We're having a hard time keeping anything in stock, and that includes wallboard, plywood, related building products," GMS Chief Executive G. Michael Callahan said on the earnings call last month, according to Reuters.
Building suppliers' stock performance after previous hurricanes show a significant amount of growth for months after. For example, Reuters reported that USG shares rose 94.7 percent, Eagle Materials' 58.6 percent and Beacon Roofing 27.9 percent in the six months after Hurricane Katrina.
"Prior storm events suggest prices can increase 10 percent or more for many kinds of materials, with those price effects moderating in a few quarters and returning back to economic fundamental trends," National Association of Home Builders Chief Economist Robert Dietz said to Reuters.
The storms could also cause supply chain disruptions and increase the costs of raw materials for manufacturers. This would eat into some of the revenue that they will see from increased demand.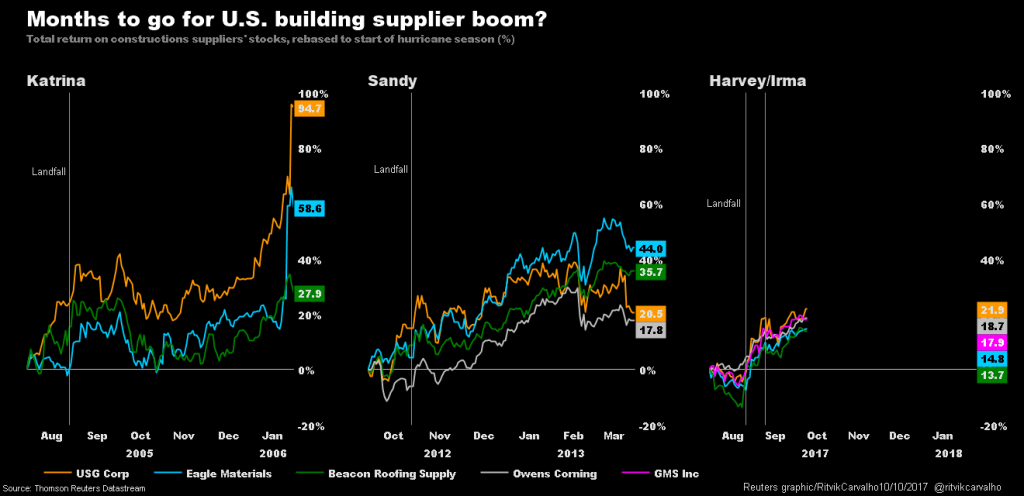 Source: Reuters