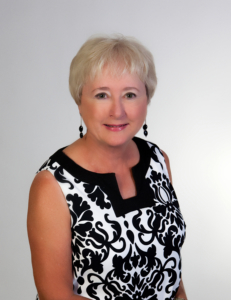 Name: Diana Alderman
Title: Broker/Owner
Company: Hearthstone Realty
What was your first job in the realty industry? In 1977, I began what has been almost a 41-year history listing, selling, owning and operating a Century 21, becoming a REMAX agent in 1989, and opening Hearthstone Realty in 2009.
Where did you grow up? West Texas. I moved to this wonderful city of Houston in 1962.
Growing up, what did you want to be? A lawyer
What do you do to relax when you're stressed? Golf and friends and family
If you could have lunch with a well-known figure (living or not), who would it be and why? Donald Trump, a successful real estate magnate who has literally changed careers.
Where is your favorite place to hang out? Jones Hall, Alley Theatre, Flemings and Eddie V's.
What do you love most about the industry? The thrill of helping buyers and sellers and my agents work through the myriad of detail to obtain a successful closing. Showing and listing homes is the easy part of this business. Marketing the listing, obtaining a buyer and taking the sale to closing is where the hard work begins.
How do you distinguish yourself from the crowd of agents? Understanding the psychology of working with buyers and sellers. Understanding the loan and title process. Staying on top of technology.
What is the most difficult aspect of your job? I am not sure that I consider any one thing especially difficult. This job is my career, and I have loved it from the beginning. There are always ups and downs in any career. Most work themselves out with knowledge and patience.
Where do you go to network and meet new clients? Originally, I was fortunate to begin my career with referrals from Exxon and Gulf Oil (now Chevron)–relocating employees. Once I had been in the business for only two years, it became quite apparent that personal referrals could benefit my success as a Realtor provided I stay in touch with my former clients many of whom had become friends.
What has been your greatest accomplishment? I simply cannot say any one thing has been my greatest accomplishment.
What was the last good movie you saw or book you read? Every John Grisham book I read I think is the last good book that I have read. Movies are my love.
What is your favorite restaurant? Flemings, Taste of Texas, Vic and Anthony's and Eddie V's for a start.
Architecturally speaking, what is your favorite building in Houston? Museum of Fine Art
What kind of car do you drive? Lexus
Smartphone or paper? Smartphone
In 10 words or less, what is your advice for someone new to the industry? Gain as much knowledge as possible.
What's your favorite real estate iPhone/Android app? HAR