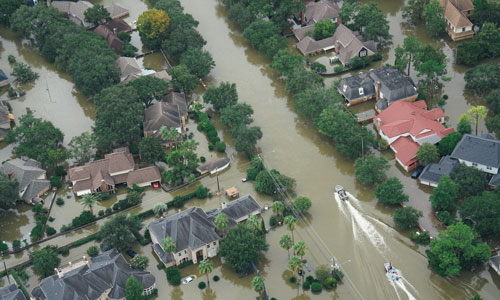 The U.S. Department of Housing and Urban Development announced this week that an additional $57.8 million will sent to Texas to help the state recover from Hurricane Harvey.
"Clearly, the long-term needs in Texas far exceed this allocation so I anticipate this downpayment will be targeted to address damaged housing to help Texans move forward with their own recovery," said HUD Secretary Ben Carson.
This latest funds comes from HUD's Community Development Block Grant — Disaster Recovery Program (CDBG-DR). In May, President Donald Trump signed the Consolidated Appropriations Act of 2017, which included $400 million in CDBG-DR funding.
This act requires HUD to analyze the most current information about unmet costs to repair seriously damaged properties and infrastructure in the most-impacted counties. Therefore, because it has an existing recovery plan, HUD has chosen to allocate these funds to Texas.
HUD estimates that 13 counties in Texas have qualifying levels of unmet housing needs, but the situation is the most severe in Harris, Galveston and Jefferson counties. And as more data becomes available, HUD said it will continue to determine where to allocate the $7.4 billion in disaster recovery grants in parts of the United States that have been impacted by the hurricanes this year, including Irma and Maria.
"As we work to allocate additional funding in a fair and effective manner, states and communities can count on HUD to be a strong partner in efforts to recover from the hurricanes and other major disasters our nation experienced this year," Carson said.