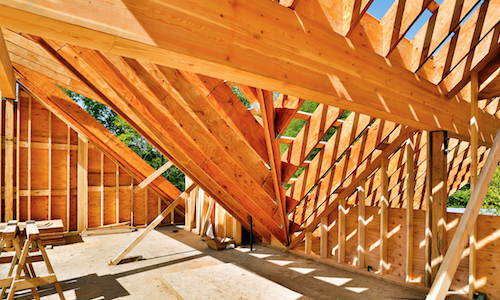 Houston maintained its second-place position behind Dallas-Fort Worth in annual new home starts as the third quarter comes to a close. According to Metrostudy's third quarter study, Houston reached 27,713 starts, which is a 6.4 percent increase compared to this time last year.
Metrostudy estimates a 5 percent to 6 percent increase in Houston single family starts by the end of 2017, and a 2 percent to 3 percent increase at the end of 2018. This is a lower estimate than previously projected by Metrostudy, which notes a lack of focused growth direction in the energy industry. Builders closed 7,540 homes in the third quarter, which is 113 more than in the third quarter of 2016.
While builders have been pleased with overall sales this year, they also said they saw more consistent sales volume in the first quarter.
The highest demand for new home starts is in the $200,000 to $299,999 price point, while sales in the $300,000 to $399,999 price point have continued to grow year-over-year, according to Metrostudy. Homes priced above $400,000 showed year-over-year declines, especially those homes priced $600,000 and above.
Hurricane Harvey was a 'resale market phenomenon'
The local housing market and general economic conditions in the area have felt the impact of Hurricane Harvey, according to Lawrence Dean, regional director of Metrostudy's Houston market.
The report found that Harvey was a "resale market phenomenon" because of the locations of flooding, and Dean does not expect to see the effect on home sales demand until early next year.
"In general, Metrostudy does not anticipate any significant increase in new home sales demand generated by Harvey victims until 1Q18," he says. "These potential future buyers are simply focused on managing their damaged homes, temporary housing, insurance claims, and FEMA assistance to be able to move forward on purchasing new homes until this timeframe."
Hurricane Harvey dropped 49 inches of rain in five days – the equivalent of one year's typical rainfall for the Houston area. Approximately 167,000 single-family homes were damaged in the Greater Houston Area, and Apartment Data Services estimate that 9,662 apartment units in 177 properties, or 1.6 percent of the overall market inventory, were damaged.
Home construction grows nationwide as inventory stall
In October alone, construction of new homes grew 13.7 percent across the country, which is the biggest increase all year. The Commerce Department reported that U.S. housing starts have reached a seasonally adjusted annual rate of 1.29 million units, which is the highest total in the last 12 months.
On a year-to-date basis, housing starts have grown 2.4 percent, which is mainly driven by single-family home construction. October reversed the trend, on the other hand, with multi-family property construction jumping 37.4 percent compared to last year and single-family home construction jumped 5.3 percent. Building permits, typically seen as an indicator of future construction, rose in October to 1.3 million, a 5.9 percent from last year.
However, this might not be enough to alleviate inventory woes, as the National Association of Realtors reports that total housing inventory at the end of October is 10.4 percent lower than a year ago (2.01 million), and has fallen year-over-year for 29 consecutive months.