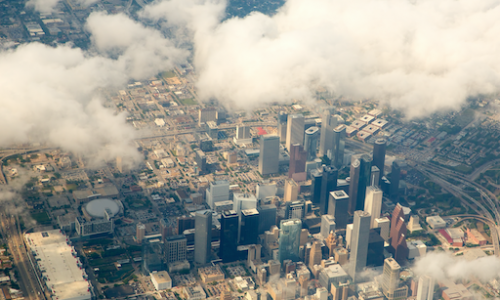 First-time homebuyers, who make up 42 percent of all buyers, might just have luck on their side without much competition in Houston, according to a Zillow's 2018 Best Markets for First-Time Buyers Analysis. The analysis ranked the 35 largest U.S. housing markets based on where first-time buyers had the best chance to find an affordable home with the least amount of competition and a strong home value appreciation.
Houston was marked no. 3 with an inventory of 26,275 homes in the market and a median home value of $186,800. The breakeven horizon —the point at which it becomes financially advantageous to buy rather than rent — was 1 year and 10 months.
Currently, the market saw a decrease of 17.1 percent for inventory of the least expensive homes annually in January 2017. This put nearly a quarter of home sales above the listed price and created a stronger disadvantage for first-time buyers in a low-inventory market.
"More and more millennials are reaching the point in their lives where they are ready to buy a home, but they are entering a highly competitive housing market that has been plagued by low inventory, especially among entry-level homes," said Zillow Senior Economist Aaron Terrazas.
Houston's market requires a smaller down payment and saw a 16.7 percent share of listings with price cuts, which can be assumed as a easier transaction for first-time buyers and a less competitive market. Buyers can expect an easier acquisition in searching for a home in Tampa and Indianapolis.
Top Ten Best Markets for First-Time Homebuyers
Tampa, FL
Indianapolis, IN
Houston, TX
Orlando, FL
San Antonio, TX
Saint Louis, MO
Philadelphia, PA
Atlanta, GA
Las Vegas, NV
Dallas, TX