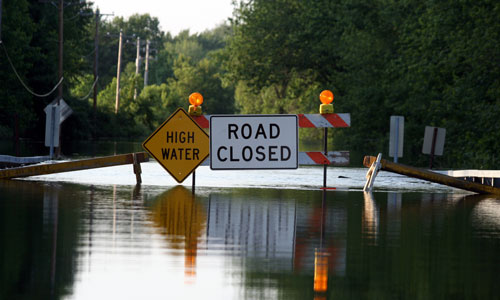 The New York Times continued its coverage of the impact of Hurricane Harvey in the area with a piece about damage at the 721-home Canyon Gate community, where the majority of homes flooded. The story details the development of the area and how the U.S. Army Corps of Engineers originally built the Baker Reservoir area to protect downtown Houston, but developers were allowed to build in the area despite the possibility of flooding. Read the full story here.
In other Houston news:
At spring Houston City Council meetings to discuss projects listed in the city's five-year capital improvement plan, officials have begun weighing how various projects must be delayed in order to repair facilities damaged by Hurricane Harvey. The Houston Chronicle reports that no new projects will be added to the plan and some timelines will need to be adjusted. However, Mayor Sylvester Turner promises that any projects that have already been approved will still take place.
Allied Orion Group Principal and Chief Investment Officer Ricardo Rivas has been named CEO of the multifamily investment, construction and property management firm. Rivas joined Allied Orion Group in 2001 and was named CIO in 2013 and principal in 2016. Over the years, he has directed or assisted in the development of more than 3,600 multifamily units, totaling more than $460 million in aggregate value.
Clear Sky Capital of Phoenix has purchased 90 Northpoint Drive, a 192-unit North Park Apartment complex in Greenspoint, according to Realty News Report. Sold by North Part Apartments LLC, CBRE Capital Markets' Debt & Structured Finance arranged $10 million in financing for the purchase.
Stewart Information Services Corp. will be acquired by Fidelity National Financial for a $1.2 billion cash-and-stock deal. The Houston-based company provides title insurance and real estate transaction services in 80 countries and has 20 locations in the Houston area. The proposal is subject to approval by Stewart's shareholders and regulatory authorities and is expected to close by the first quarter of 2019.
Allen Crosswell, managing principal of NewQuest Crosswell, purchased the remaining 63 acres of commercial tracts in Shadow Creek Ranch. The 3,300-acre master-planned community was established in late 2001. According to Realty News Report, the last of the residential lots have also been acquired.