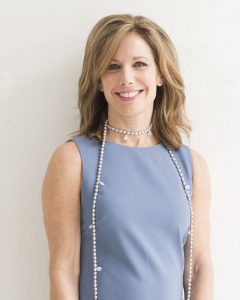 Name: Leslie Lerner
Job Title: Broker/Owner
Company: Leslie Lerner Properties, LLC
What was your first job in the realty industry? Agent
Where did you grow up? Houston.
Growing up, what did you want to be? Successful. Possibly retail since my family had a retail clothing store. I was a teacher when I started selling real estate.
What do you do to relax when you're stressed? Work out.
If you could have lunch with a well-known figure (living or not), who would it be and why? My grandfather, Walter Pye, Sr. He owned and operated our family clothing stores. I learned my customer service skills by observation. He always treated customers and employees with genuine warmth, enthusiasm and respect, while making everyone feel like valued family. My grandfather taught me at an early age the benefits of a supportive work environment, one in which consumers and employees communicate effectively to bring about winning solutions and lasting satisfaction. I would love for him to be by my side to help me navigate our ever-changing environment.
Where is your favorite place to hang out? Anywhere outdoors.
What do you love most about the industry? The reward of being able to help educate individuals to make good decisions when buying or selling real estate.
How do you distinguish yourself from the crowd of agents? Technology has changed our industry. Due to this shift, I adapted my business model to meet the needs of today's consumer by implementing flat fee listings and rebated commissions.
What is the most difficult aspect of your job? The most difficult aspect is people believing that flat fee listings and rebated commissions may mean less service, but that couldn't be farther from the truth. Leslie Lerner Properties is a full-service brokerage. We put 1000 percent into all our clients. There is no stone left unturned.
Where do you go to network and meet new clients? I am very involved in the community through the Houston Livestock Show & Rodeo, Bellaire High School Alumni, The Houstonian Club and other organizations.
What has been your greatest accomplishment? Launching this business five years ago and growing it to where it is today.
What was the last good movie you saw or book you read? The Jeffrey Archer Clifton Chronicle series.
What is your favorite restaurant? El Tiempo.
Architecturally speaking, what is your favorite building in Houston? The Astrodome.
What kind of car do you drive? SUV.
Smartphone or paper? Smartphone.
What is your favorite city after Houston? Aspen.
In 10 words or less, what is your advice for someone new to the industry? Have a good mentor.
What's your favorite real estate iPhone/Android app? Houston Association of Realtors.
Who are your favorite people to follow on Twitter? People making a difference in our community.