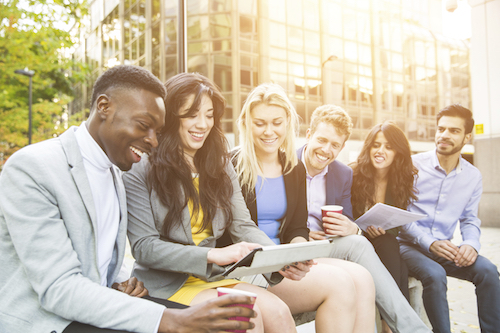 The demographics of Texas homebuyers continues to diversify, according to the new Texas Homebuyers and Sellers Report from the Texas Association of Realtors.
Single homebuyers are becoming more prevalent in the housing market throughout the state. The report found that single female homebuyers made up 19 percent of the state's home sales last year, while single male buyers accounted for nine percent. Married couples still made up the majority of the market, however — totaling 66 percent of Texas home sales. And at 63 percent, the majority of buyers were purchasing for households with no children.
Ethnic diversity continues to expand in the Texas homebuying sector as well — among all Texas homebuyers, 14 percent were Hispanic, 6 percent were African-American and 4 percent were Asian.
"We have seen greater ethnic diversity among homebuyers over the last few years, which is an encouraging trend," Kaki Lybbert, chairman of the TAR, said.
The report shows that homebuyers are purchasing their first homes later, and leaving those homes earlier. The median age of first-time homebuyers rose three years, to 35 years old, while the median age of a Texas homeseller decreased eight years to 46 years old. Homebuyers in Texas planned to stay in their homes for a median of 10 years, which is up one year from the last report. In addition to the median age for a homeseller being 46 — it's also the median age for all homebuyers in the state.
The homebuyers surveyed reported "growing housing affordability challenges, including lower household incomes, debt and obstacles in saving for a down payment or purchasing a home." These financial concerns go hand-in-hand with the median household income for Texas homebuyers decreasing almost 3 percent year over year to $94,200. The most recent data also showed that 55 percent homebuyers in Texas have a household income of less than $100,000 per year, requiring Texans to save up for longer — 44 percent spent six to 12 months saving for a down payment, while only 10 percent did so in 2016.
First time buyers and newly constructed homes took up a healthy chunk of Texas home sales. Of all homebuyers in Texas, 23 percent purchased new homes, and 30 percent of all home sales were purchased by first time buyers. Homebuyers in Texas viewed a median of 10 homes during their process, and the searches lasted a median of 8 weeks.
Multi-generational homes held their popularity in Texas, despite sales declining in the nation as a whole. In Texas, 15 percent of homebuyers purchased a home for a multi-generational family, same as last year. Across the country, 11 percent of all buyers purchased a home for a multi-generational family, down from 13 percent last year.
Of the reasons for buying a home for multiple generations to live in, 13 percent cite kids/relatives over 18 moving back in, while 25 percent cite health concerns or needing to take care of older parents. Saving money was the prime reason for 19 percent, and wanting a bigger home with the income of multiple family members was the reason for 13 percent of buyers.
"As we mark the 50th anniversary since President Lyndon Johnson signed the Fair Housing Act into law, it's good to see diversity increasing among homebuyers in Texas. Our diversity is one of our state's great strengths," said Lybbert.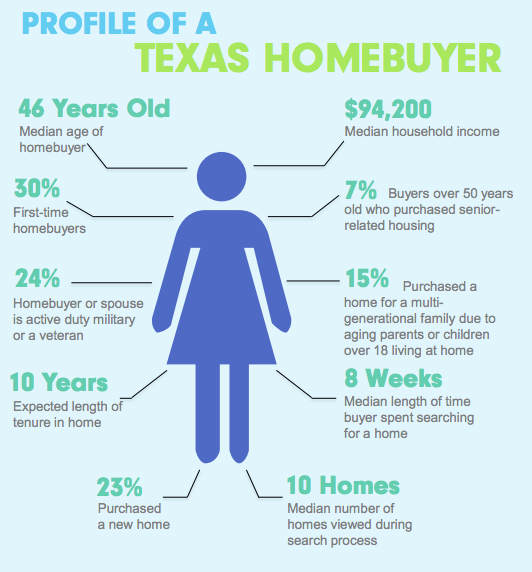 Source: Texas Association of Realtors