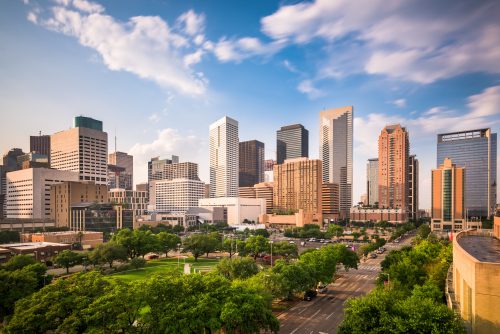 In a recent ranking of the 10 highest-growth real estate markets of 2018, Houston has ranked No. 6 in the country.
Roofstock analyzed employment growth and expansion of the prime renter cohort — primarily millennials age 20 to 34 — to determine which real estate markets are showing the most promise. As young millennials start careers and families, their demand for rental homes has increased. This has provided significant market growth for cities like Houston.
Recently named the second-most popular destination for corporate relocations and expansions, Houston has seen major employment growth. After taking out living expenses, local residents working in business and financial operations in Houston have the second highest amount of leftover money in the country, meaning they can keep more and spend less.
Year-over-year job growth in Houston has risen to 2.7 percent, a significant increase from negative job growth in 2016.
Overall, the South dominates the top 10 list with seven cities.
Orlando, Fla.

Raleigh, N.C.

Austin, Texas

Charlotte, N.C.

Salt Lake City

Houston

Atlanta

Phoenix

Seattle

Tampa, Fla.