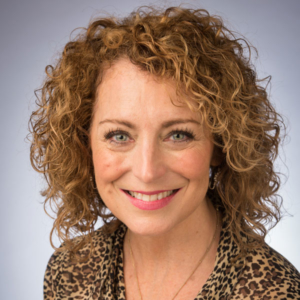 Name: Karen Cook
Job Title: Managing Partner/Realtor
Company: Brilliant Real Estate Team with EXP International Brokerage
What was your first job in the realty industry? My trek into real estate began as an investor. We purchased houses as rental properties as passive income. I think this is why I have so many investor clients. I understand the experience.
Where did you grow up? I was born in Birmingham, Alabama. I moved to Houston in 1970 and lost my accent as quick as I could.
Growing up, what did you want to be? I wanted to dance. Fortunately one of my first jobs allowed me to do that. I was the first female disco DJ in the US. I got to play music and dance all night in the DJ booth.
What do you do to relax when you're stressed? Dance, of course.
If you could have lunch with a well-known figure (living or not), who would it be and why? It would be my mom who passed in 2015. I miss her every day. Also I would love to meet my grandchildren who are not born yet. I have heard it's pretty amazing. (C'mon kids, what's the hold up?)
Where is your favorite place to hang out? For daytime, the beach. But for evening, a great music scene.
What do you love most about the industry? I love the thrill of the chase, the sheer terror of losing, and the strategy needed to accomplish it all. To me, it's just like being a DJ. The goal is to keep everyone happy and on the dance floor.
How do you distinguish yourself from the crowd of agents? I believe technology is the separating factor. Many great agents are letting technology pass them by. I love letting technology do much of my footwork, sales, and follow up for me. I will never lose the great love I have for in-person meetings, but behind the scenes I have lots of bells and whistles that are way smarter and faster than I am.
What is the most difficult aspect of your job? I love real estate, so even when I sit down, I do research. It's hard to turn it off.
Where do you go to network and meet new clients? Since my kids are grown and I love people, I am out and about with my Realtor husband, Shotgun, most evenings. (He used to be Shotgun Cook on KRBE) If those events include music or dancing, it's a plus for me. I attend Ecclesia Houston where I connect with so many people. But one of the ways I get new clients is by using a niche. I have three Airbnb's for which I am sort of an ambassador and have had speaking engagements in several cities. People want to know about Airbnb and they are usually investor types.
What has been your greatest accomplishment? Doing math in my head.
What was the last good movie you saw or book you read? It's hard for me to sit still for too long, so I usually enjoy the shorter series from Marvel on TV. The Iron Fist is my current favorite.
What is your favorite restaurant? Pappys on I-10 and Dairy Ashford! Comfort food at its finest!
Architecturally speaking, what is your favorite building in Houston? I am a member of the Houston Club on the 49th floor downtown. I always love the view of downtown from there, especially with the binoculars they provide! The most amazing feature I have seen is Market Square Tower which juts out eight feet toward the Houston Club, 500 ft above downtown Houston with incredible views! But I like to watch from the dinner table safe inside!
What kind of car do you drive? I drive a Jeep Grand Cherokee, the perfect Realtor car. However my first car was a 69 GTO with a 4 on the floor and glasspacks. I was popular.
Smartphone or paper? Both.
What is your favorite city after Houston? That's hard. In the U.S., I would have to say any cities on the Alabama Coastline. Outside the U.S., London.
In 10 words or less, what is your advice for someone new to the industry? Attend re classes, join clubs, meet people, love well.
What's your favorite real estate iPhone/Android app? KVCore
Who are your favorite people to follow on Twitter? Elon Musk and Personal Development, but I spend less than five minutes on Twitter. Meh
---
Want to be featured in our Agent Snapshot? Click here and complete this survey. Agent Snapshots are published on our website and shared in our newsletter and social media feeds.
---
Read more from our Lending issue