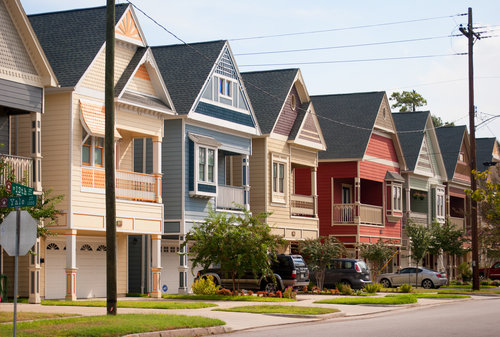 Single-family home sales ticked up nearly 5 percent in March compared to a year earlier, according to the Houston Association of Realtors. Homes priced between $250,000 and $500,000 gained the most sales activity, closely followed by homes priced above $750,000. Housing inventory also notched a significant increase compared to last year, its highest level in five months.
Single-family home sales rose to 7,072 in March. That's compared to 6,740 last year, a 4.9 percent increase. Housing inventory went up by 17.5 percent, from 34,991 active listings in March 2018 to 41,127 this year.
The median price of single-family homes sold rose to $240,000, a modest 2.1 percent increase compared to last year's $235,000. Single-family average sales price rose a comparable 2 percent, jumping from $292,966 to $298,766.
The sale of townhouses and Condominiums experienced a seventh consecutive month of dips. March saw a 9.2 percent decrease with 551 units sold compared to 607 last year. The median price of townhouses and condominiums rose to $174,750, a 2.8 percent increase. The average price remained steady at $211,241.
Rental properties continued to see significant growth this month as single-family home rentals rose 18.4 percent and townhome and condominium rentals showed a 16.7 percent gain.
Single-family pending sales also underwent a considerable increase of 14.6 percent, rising from 7,628 last year to 8,740 this March.
"Home sales are benefitting from some of the lowest interest rates in years, but we also continue to see tremendous strength in the rental segment, and with inventory growing steadily, the Houston real estate market looks solid," HAR Chair Shannon Cobb Evans of Heritage Texas Properties said in a press release.