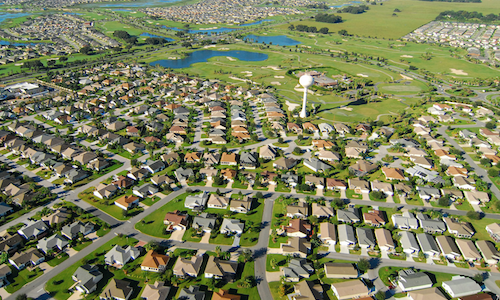 The Houston housing market rebounded in February following January's declining sales, according to a new report from the Houston Association of Realtors.
Single-family home prices saw a record high for the month of February as the median sales price increased 2.9 percent, going from $226,400 to $232,900 and the average sales price rose 1.9 percent, settling at $286,156.
Sales for homes priced between $150,000 and $750,000 rose last month, as did inventory.
Compared to last year, February saw a 17.4 percent increase in active listings, going from 33,487 to 39,304. Pending single-family sales jumped by 15.4 percent, going from 6,333 last year to 7,310. Sales volume also saw improvement compared to last year, with a 3.1 percent uptick.
The rental market also showed strength that could help explain some of the recent weak numbers in home sales. Single-family rentals rose by 26.5 percent, while townhomes and condo rentals notched a 27.1 percent increase. The average rent for single-family homes gained 0.8 percent and came to $1,733, while the average rent for townhomes and condos climbed 1.9 percent to $1,548.
"The Houston real estate market seems to be emerging from the winter doldrums with improvement in sales volume and an exceptionally strong performance among rental properties in February," said HAR Chair Shannon Cobb Evans with Heritage Texas Properties. "This suggests that many consumers are opting to rent until they find the right home at the right price at the right interest rate to buy."
While February saw improvement in many categories, some areas did not experience the same growth. Single-family homes sales remained static last month with 5,280 homes sold compared to last year's 5,265 sales. Sales of all property types also remained consistent with a totaled 6,388 sales compared to last year's 6,368.