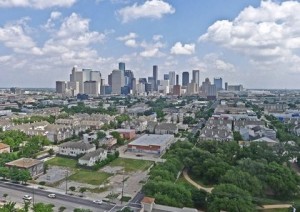 Single family home sales in Houston peaked in April. Rebounding after a slow start in January, when sales fell 8.4%, Houston's housing market is the strongest it's been this year.
According to the most recent report by the Houston Association of Realtors, single family home sales rose 7.8% compared to April of last year. While February and March also saw positive growth in sales (+0.3% and +3.6%, respectively) April had the greatest gains, by far.
After all the numbers were crunched, single family home prices reached an all-time April high. The median sale price increased 2.1% to $245,000 while the average sale price increased 1.9% to $310,676. These numbers eclipsed 2018's prices.
Not only were home sales up, but every metric including total dollar volume, total active listings, average sale price, median sale price, pending sales, and inventory all experienced positive growth compared to April of last year. The cherry on top: Year-to-date sales were 2.2% ahead of 2018's pace.
Home sales increased in every housing segment except the lowest two (homes priced under $100,000 and those priced between $100,000 – $150,000). The luxury housing market (homes priced at $750,000 and above) had the highest growth of any segment. Home sales in the luxury market increased 14.2% followed by the $150,000 – $250,000 market, where sales were up 12.5%. The $250,000 – $500,000 and $500,000 – $749,999 segments of the market also had strong showings, increasing by 9.4% and 6.9%, respectively.
The market is keeping up with Houston's high housing demand. Inventory increased from 3.5 months supply to 4.0, the highest level since September of last year, which is good news for consumers, as it's an indication that the market is close to being perfectly balanced. For now, a 4.0 months supply slightly favors sellers but a buyer's market shift could be on the horizon.
Overall, despite a worrisome start to the year, April's strong single family home sales point to a healthy housing market in Houston.