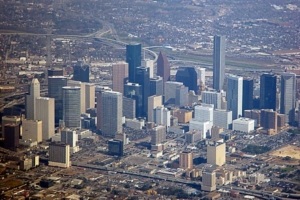 Tanglewood Homes Association files lawsuit to block high-rise construction
The homeowner association in Tanglewood petitioned a judge to stop a potential 20-story tower high-rise from being built in the community, according to the Houston Business Journal. The defendant in the case is WMJK Ltd., a group affiliated with prominent neighborhood developer, the Tanglewood Corporation. Homeowners worry a high-rise will ruin the community's "beauty" and "character."
Forthcoming Heights development secures first tenants
Developers transforming 200,000 square feet of industrial space into a mixed-use project in the Heights signed its first two tenants, the Houston Chronicle reported. Mendocino Farms Sandwich Market and local frozen custard company Honeychild's Sweet Creams have signed leases. The development, named M-K-T, is slated to open the summer or fall of 2020 and expects to include office space, restaurants, boutiques, and fitness studios.
Neighborhoods with highest land value appreciation announced
Recent Houston Properties data shows which neighborhoods saw the most appreciation over the last decade. University Area, which climbed from $9 to $34 per square foot, tops the list followed by Riverside, Washington East/Sabine, Cottage Grove, and the Heights. The top 5 neighborhoods all experienced triple digit growth.
Property tax reform bill moves forward
The Texas Tribune reported that state legislatures in both the House and Senate reached an agreement on the proposed property tax reform bill which is now heading to the Governor's desk to be signed. Part of a financial package raising teacher salaries, the bill lowers property taxes by 7 cents per $100 valuation with more cuts possible in the future.
La Porte community opens in July
Morgan's Landing, a 642-home master planned community in La Porte, is now open for sales and will begin showing model homes in July. 45, 50, and 60 foot lots are available and pricing starts in the low $200s. Community amenities include waterfront property, a swimming pool, and walking trails.