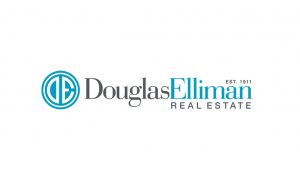 New York-based residential brokerage Douglas Elliman announced Tuesday that it will be launching in Texas, through a joint venture partnership with Houston-based Sudhoff Companies.
The new-to-town brand will be the home base of 50 brokers, Elliman's president and chief operating officer, Scott Durkin, told real estate news site The Real Deal.
"The buyer [in Houston] is a buyer that we knew we wanted to be part of their lives, but we didn't know the right people, yet, and now we have found the right person and company that has our DNA and speaks our language," Durkin went on to tell the publication.
That person is Jacob Sudhoff, who will serve as CEO of the brand's Texas operation, to be called Douglas Elliman, Texas. The operations of Sudhoff Companies will become part of the new brand. Catherine Lee, Sudhoff's business partner, will continue to be active in the operation, according to the Houston Chronicle.
The "language" Durkin refers to is likely the language of new development condo sales. Durkin told The Real Deal that he estimates Sudhoff Companies has about an 85 percent market share in Houston's growing new condo market.
Elliman's ultimate plan is to move into the Dallas and Austin markets after establishing itself in Houston.
The brokerage is the largest in New York City by sales volume, with a reported $9 billion in closed sales in the city last year and about 2,000 agents. But high land and construction costs have made new condo development in the country's largest city increasingly difficult in recent years. It's one reason Elliman has expanded its reach nationally to markets like Boston and Beverley Hills—both of which it entered in 2017 through acquiring established local firms.
Elliman also has operations throughout Southern California, in suburban areas outside of New York City, in South Florida and in mountain resort areas of Colorado.
Why Houston? "Houston is not a market where people are leaving; it's a market where people are coming into," Durkin said.
Howard Lorber, executive chairman of Douglas Elliman, told the Chronicle that Elliman's existing client base in its other markets also helped lead it to Houston.
"We try to be where our existing customers are," Lorber said. "We always look to have feeder markets. We know Aspen and Houston go together, California and Houston. That's what made Houston really fit in."