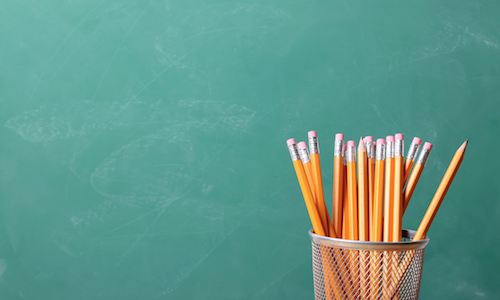 One major advantage to buying and selling real estate in Houston is that it has many excellent post-secondary options. As we've reported in the past, education is a top (if not the top) priority for homebuyers. They want neighborhoods with educational options – not only elementary and high schools, but colleges as well. Agents living and working in Houston can use this to their (and their clients') advantage.
In a study from the University of Wisconsin at Madison, researcher Ruth López Turley – who now serves as director of Rice University's Houston Education Research Consortium – wrote very matter of factly that the majority of parents, regardless of socioeconomic status, want their children to attend a four-year institution. "This parent desire is not new," she said.
It's this universal desire for an educated posterity that makes Houston's stable of colleges and universities such a strong selling point for the city – which we recently reported leads the nation in population growth.
Agents can help their clients by understanding not only an institution's educational value, but also the potential return on investment – the dollar and cents of their client's situation.
According to the U.S. Department of Education, over the past three decades, tuition at public four-year colleges has more than doubled, even after adjusting for inflation.
To streamline the search process for parents and their college-bound kids, Seattle-based salary report and research company Payscale analyzed more than 1,300 U.S. colleges and universities to determine which has the "best value" – which they measure in 20 year net return on investment.
In Houston, the bag was mixed, but at least one institution broke the top 25.
Rice University
Accounting for financial aid, Rice University, which has already been named among the state's top universities, has a lot to offer its graduates. Students who attended Rice tend to fare quite well after receiving their diploma, with the returns they earn from their subsequent career nearly quadrupling the cost of their education.
| | Rank | 20-Year Net ROI | Total 4-Year Cost | Avg. Loan Amount |
| --- | --- | --- | --- | --- |
| With financial aid | 21 | $836,000 | $213,000 | $30,400 |
| Without financial aid | 29 | $701,000 | $213,000 | $30,400 |
University of Houston
Native Texas students at the University of Houston are making a smart investment when they attend the college, considering how well typical graduates tend to do after school. For students who rely on financial aid, the 20-year ROI is nearly $500,000 more than the school's average four-year tuition of $88,400.
| | Rank | 20-Year Net ROI | Total 4-Year Cost | Avg. Loan Amount |
| --- | --- | --- | --- | --- |
| In state (without financial aid) | 108 | $526,000 | $88,400 | $24,500 |
| In state (with financial aid) | 125 | $564,000 | $88,400 | $24,500 |
| Out of state (without financial aid) | 137 | $490,000 | $124,000 | $24,500 |
| Out of state (with financial aid) | 151 | $529,000 | $124,000 | $24,500 |
See how a few of Houston's other universities fared:
Prairie View A&M University
| | Rank | 20-Year Net ROI | Total 4-Year Cost | Avg. Loan Amount |
| --- | --- | --- | --- | --- |
| In state (without financial aid) | 157 | $472,000 | $71,900 | $25,700 |
| In state (with financial aid) | 169 | $506,000 | $71,900 | $25,700 |
| Out of state (without financial aid) | 204 | $436,000 | $108,000 | $25,700 |
| Out of state (with financial aid) | 225 | $470,000 | $108,000 | $25,700 |
Houston Baptist University
| | Rank | 20-Year Net ROI | Total 4-Year Cost | Avg. Loan Amount |
| --- | --- | --- | --- | --- |
| With financial aid | 575 | $318,000 | $156,000 | $27,800 |
| Without financial aid | 646 | $253,000 | $156,000 | $27,800 |
Sam Houston State University
| | Rank | 20-Year Net ROI | Total 4-Year Cost | Avg. Loan Amount |
| --- | --- | --- | --- | --- |
| In state (without financial aid) | 662 | $247,000 | $77,400 | $25,800 |
| In state (with financial aid) | 710 | $277,000 | $77,400 | $25,800 |
| Out of state (without financial aid) | 780 | $214,000 | $110,000 | $25,800 |
| Out of state (with financial aid) | 826 | $244,000 | $110,000 | $25,800 |
Texas Southern University
| | Rank | 20-Year Net ROI | Total 4-Year Cost | Avg. Loan Amount |
| --- | --- | --- | --- | --- |
| In state (without financial aid) | 1074 | $129,000 | $95,800 | $26,600 |
| In state (with financial aid) | 1104 | $164,000 | $95,800 | $26,600 |
| Out of state (without financial aid) | 1192 | $89,100 | $136,000 | $26,600 |
| Out of state (with financial aid) | 1202 | $124,000 | $136,000 | $26,600 |