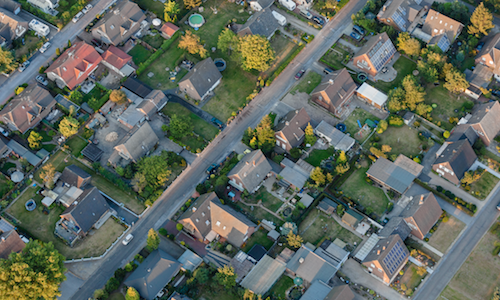 In June 2015, Houston's median home sales price peaked at $219,558. One year and a 2 percent decrease later, and the city's median sales price has fallen by more than $4,000, according to a report from RealtyTrac. Houston's housing market has slowed.
Oil prices started to tumble in Oct. 2014, and before too long the tumble was a freefall – everyone knew Houston's market would be affected.
As we've reported, housing markets in oil-producing cities are closely tied to the market value of crude. For Houston, historically, the city's housing market has operated best when oil prices trend between $55 and $90 per barrel. So when price per barrel fell below $50 and then $40, it was obvious to many the market would eventually follow suit. We reported that a two-year lag was expected between the oil price plummet and a decline in home sales. It took less than that.
According to RealtyTrac, in June, Houston's median sales price hit $215,215, which represents not only a 2 percent year-over-year decline but a shift from state leader to follower. In June 2015, Houston's median sales price lead Texas' by nearly $10,000 – now the city's median price trails the state's by almost the same amount.
| | Median Price June 2016 | Median Price June 2015 | Y-o-Y Change in Median Price |
| --- | --- | --- | --- |
| Texas | $224,755 | $210,134 | 7% |
| Houston | $215,215 | $219,558 | -2% |
The price decline aligns closely with early predictions inspired by falling crude value, but the market's overall slowdown is more the result of a combination of factors, including a shortage of skilled labor and a drop in construction (the two not being mutually exclusive).
Sales have been strengthening in the midsection of the market as of late, which has led some to believe Houston is settling into a more sustainable state of normalcy after a few years of record-breaking growth. But the price of oil, both West Texas Intermediate and Brent, remains under $45 per barrel, and without increased building to fill out the market and satisfy demand for more affordable housing, Houston's market could see the slowdown transition into an all-out decline.