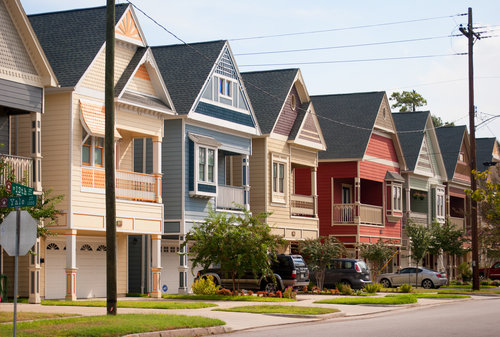 Everyone knows that housing inventory is a problem in Greater Houston, but new numbers from the Houston Association of Realtors have spelled out those shortages in stark terms.
HAR's Multiple Listing Service defines Greater Houston as a patchwork of 151 individual real estate markets, and in September, 113 of them had inventories below the six- to nine-month range normally seen in balanced, healthy markets – and 26 had a 2.5-months supply or less.
Houston's shallow inventories are the result of labor and lot shortages, as well as increased building costs and decreased and altered demand for new homes. And nowhere was that problem more pronounced in September than in Mission Bend, where there is 1.4 months of inventory – 16.5 percent lower than it was the same time last year.
There are eight Greater Houston markets that have less than a two-months supply of inventory, and each recorded year-over-year declines.
The overall gains in Greater Houston's home supply may help to alleviate pent up demand and suppress runaway home prices, as it has already done in some regards. But in the markets where already low inventories continue to dwindle, prices are still seeing strong growth. In at least one low-inventory market, La Marque, average sales price from Oct. 2015 to Sept. 2016 was up 31 percent from the 12-month period preceding Oct. 2015.
See the table below for our full list of Greater Houston's most inventory-depleted markets:
| Greater Houston Market | Sept. 2016 Inventory (in months) | Sept. 2015 Inventory (in months) | % Change in Inventory | % Change in Avg. Sales Price |
| --- | --- | --- | --- | --- |
| Mission Bend Area | 1.4 | 1.7 | -16.5% | 12.4% |
| La Porte/Shoreacres | 1.5 | 2.0 | -24.3% | 0.3% |
| Alvin South | 1.8 | 2.3 | -24.7% | 8.0% |
| Pasadena | 1.8 | 2.4 | -24.6% | 7.8% |
| Alief | 1.9 | 1.9 | -3.6% | 14.2% |
| Southbelt/Ellington | 1.9 | 2.0 | -5.1% | 9.9% |
| La Marque | 1.9 | 2.6 | -26.0% | 31.3% |
| Katy – North | 2.0 | 1.7 | 14.0% | 3.7% |
| Five Corners | 2.0 | 1.6 | 26.3% | 0.5% |
| Spring East | 2.0 | 2.7 | -25.7% | 4.2% |
| Bear Creek South | 2.0 | 1.8 | 14.1% | 7.2% |
| Deer Park | 2.0 | 1.5 | 36.3% | 10.4% |
| Stafford Area | 2.1 | 2.3 | -6.4% | 11.5% |
| Pearland | 2.1 | 2.0 | 8.0% | 5.8% |
| Aldine Area | 2.1 | 2.2 | -0.3% | 6.1% |