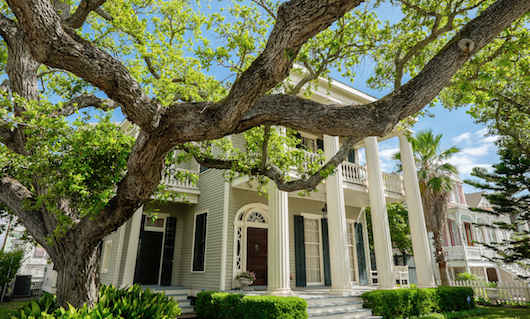 West University Place was the top luxury market in Greater Houston during 2016's third quarter, according to exclusive data Redfin provided to Houston Agent.
From July to September, luxury sales in West University Place, defined by a closing price of $1 million or more, far exceeded the area's other luxury ZIP codes, tallying 51 total sales and an average sale price of $1.5 million. Greater Houston's second most active market, Bellaire, saw 32 sales and an average sale price of $1.25 million. In both markets, prices dropped year over year, falling 4.2 and 8.6 percent, respectively.
Redfin recorded price increases from Q3 2015 in only three of the area's top 10 luxury markets.
See our table below for more perspective (click on the ZIP codes for a detailed map of the area):
| City | ZIP | Number of $1M sales | Avg $1M+ Sale Price | YoY Avg $1M+ Sale Price |
| --- | --- | --- | --- | --- |
| West University Place | 77005 | 51 | $1,510,000 | -4.2% |
| Bellaire | 77401 | 32 | $1,250,000 | -8.6% |
| Houston | 77019 | 23 | $2,209,000 | -4.0% |
| Houston | 77024 | 21 | $1,686,000 | -23.8% |
| Houston | 77056 | 21 | $1,683,000 | -22.7% |
| Houston | 77005 | 16 | $1,640,000 | -6.2% |
| Houston | 77008 | 15 | $1,222,000 | -3.9% |
| Houston | 77027 | 14 | $1,854,000 | 11.8% |
| Hunters Creek Village | 77024 | 14 | $2,153,000 | 9.3% |
| Houston | 77007 | 12 | $1,455,000 | 11.7% |