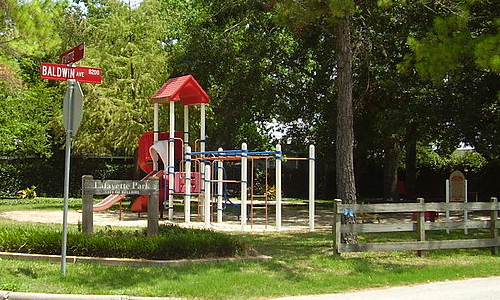 A bird's eye perspective of Greater Houston real estate would see a market in turmoil, but ground level analysis would reveal something much different. Because though it's true the wider market is symbiotic, it's individual parts are performing at varying paces. Bellaire is one of the markets succeeding, and here's why:
1. A strong luxury market – Luxury sales in Bellaire are strong despite a slipping market, according to our REAL DATA 2016 report. At the end of this year's third quarter, Bellaire had seen 84 luxury transactions year-to-date at an average sales price of $1.3 million, making it the No. 4 Greater Houston market in terms of both closed sales and price. In a recent report, we named the suburb one of Greater Houston's most exclusive communities – which alone is enough to entice some.
2. Its inventory is balancing the market – A September report from the Houston Association of Realtor's Multiple Listing Service, which analyzed 150 Greater Houston housing markets, found that in 88 communities, inventory was below a 5-month supply – which isn't a surprise, considering the overall inventory is at only a 3.9-month supply. The same report showed that Bellaire had 5.9 months of inventory, and what's more, its housing supply had risen 24 percent from the year prior. Bellaire is one of the few communities in Houston where inventory is nearing levels synonymous with a balanced market, which is also having the effect of slowing down runaway home price appreciation (a good sign in a city widely cited for being overvalued).
3. A unique history – Bellaire is also a community with a rich history (not something every market can claim), and the residents fully embrace it. On the second Wednesday of every month, locals and tourists alike gather at Bellaire's City Hall on South Rice to join in a tour of the area's most historical sites, including the home of Alfred J. Condit, who founded The Bellaire School for children (now known as Alfred J. Condit Elementary School), and the city's first trolley station and pavilion, which were built in 1911. And on every second Tuesday of each month, the Bellaire Historical Society hosts a presentation at the CenterPoint Energy Community Center to celebrate local history, featuring guests like author Dr. Russell Kane and the Honorable Mark Davidson, judge of the 11th District Court.
4. Families will feel welcome – There are more than a dozen parks in Bellaire spread across nearly 50 acres of parkland. The city has a recreation center, a civic center, a handful of baseball fields and fitness areas, and a family aquatic center that's open year round and has swimming pools, diving boards, a water slide and what amounts to a partly submerged playground. Bellaire's overall school system receives an 8/10 rating from GreatSchools.org, and on a school-by-school basis, at least four institutions – Horn Elementary, Pin Oak Middle School, Condit Elementary and the Mandarin Chinese Language Immersion Magnet School – have perfect ratings. Bellaire is a place for families, which is something the City prides itself on, writing on its website: "The city functions as a residential community with a quality of life that promotes a family atmosphere."