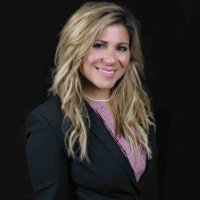 What was your first job in the realty industry? My first job in the realty business is being a Realtor.
What do you do to relax when you're stressed? When I am stressed, I run about five miles. If I'm super stressed, I run and then go to the gym.
Where did you grow up? I grew up in North Houston.
Growing up, what did you want to be? Growing up, I wasn't certain what I wanted to be, but whatever I was going to be, I was going to be the best. I've always gone straight past the "learning to walk" stage and gone straight for running.
If you could have lunch with a well-known figure (living or not), who would it be and why? I'd much rather have dinner with someone who has fought to be where they are so I can talk to them about their success story. Not sure who that would be, lol.
Where is your favorite place to hang out? My favorite place to hang out is anywhere my friends and family are.
What do you love most about the industry? I love the fact that I can master my time and have flexibility with my schedule. As a single mother of four, it is very important that I am able to do so. I love assisting my clients in building their dreams for themselves, their families or their businesses.
How do you distinguish yourself from the crowd of agents? I ALWAYS answer my phone and I genuinely care about my clients. They aren't just clients, but JCB Realty family.
What is the most difficult aspect of your job? Sometimes finding that perfect fit for my client can be challenging. At the end of the day, I need to make sure my client is happy, satisfied and in love with their new major purchase.
Where do you go to network and meet new clients? I'm always networking, even if I'm at the mall buying shoes. I always have cards and realty is in every conversation everywhere I go. Whether jokingly or not, I'm here to grab attention with regard to my work.
What has been your greatest accomplishment? I've only been licensed three months and my company is growing rapidly. My first couple of deals were large commercial deals. My marketing strategies are different from most new agents.
What was the last good movie you saw or book you read? "Million Dollar Agent"
What is your favorite restaurant? De Marco's in Houston
Architecturally speaking, what is your favorite building in Houston? The Hines Tower
What kind of car do you drive? I have two cars, BMW and a Porsche.
Smartphone or paper? Smartphone
What is your favorite city after Houston? New York City
In 10 words or less, what is your advice for someone new to the industry? Find what works for you. What may work for someone else may not work for you. Keep pushing through until you find it and never give up.
What's your favorite real estate iPhone/Android app? The HAR app
Who are your favorite people to follow on Twitter? I don't use Twitter.