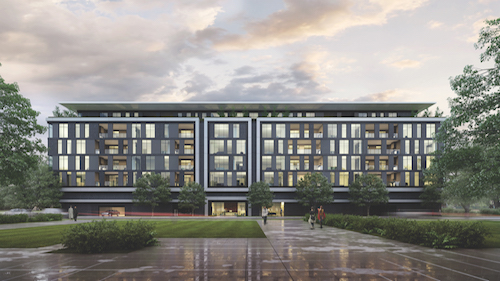 As the luxury condominium market gets more competitive in many American cities, developers have turned to high-end brands to make their products stand out and get headlines. Developer Will Stolz looked at the new trend with trepidation, until he found the perfect partner for his first-ever branded project: a 120-year-old ultra luxurious Italian furniture brand.
Work begun in May on the Giorgetti Houston, a mid-rise condo building in the Upper Kirby District that is a collaboration between Stolz, local marketing and sales firm Sudhoff Properties and Giorgetti, the Milan-based furniture makers. The project is Giorgetti's first real estate venture and is serving as the brand's official introduction to the American market, Stolz said.
Stolz is not justing using the brand for a marketing boost. The company is heavily involved in the project, and will build all the cabinets used in the building, he said. Giorgetti will also do the lighting, the lobby and common area furniture and its sister company will do the hardwood flooring, Stolz said.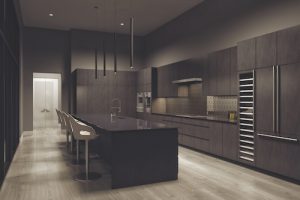 "What appealed to us about it was, they bring a lot to the table creatively," Stolz said. "Most of their furniture designers are also architects. Their cabinets are at a level quality-wise that's never been done in a condo in Houston or I would say not in many condos anywhere."
To Stolz, branded projects felt gimmicky before Giorgetti came around. There's a reason they're the perfect partner, he said.
"I never had any interest in and frankly couldn't see the relevance of the brand," he said. "Not to be critical, but I love Porsche. But what does that have to do with where I'm living? There's a Baccarat building and they did the chandeliers — that's great. None of that appealed to me. This is different. There's nothing more important in a home than a kitchen. The backbone of a kitchen is its cabinets. They're product was central to these homes. That made it very appealing to us."
The Giorgetti Houston is a boutique, high-end building with 32 units. Stolz said the size of the building is attracting a younger demographic that is intrigued by its forward-thinking exterior and lavish interiors, he said.
"The style of the building and the location also plays a little bit of a part in that," he said of the younger buyers.
Older, single-family home dwellers are also interested in the project he said because it's quality and attention might just entice buyers to leave their amenity-rich houses.
"We say, 'More than likely it's not as nice as what you're moving out of,' " he said. " 'It's probably nicer.' "
---
Read more from our Luxury issue