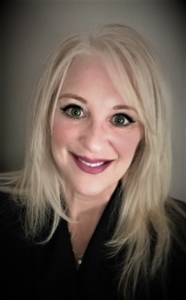 Name: Holly Holmes-Williams
Job Title: Regional Manager/Realtor
Company: Northpoint Asset Management
What was your first job in the realty industry? New homes sales and multi-family leasing
Where did you grow up? Spring, TX
Growing up, what did you want to be? Working in the film and arts industry
What do you do to relax when you're stressed? Usually some sort of painting, crafts or reading
If you could have lunch with a well-known figure (living or not), who would it be and why? If I had to choose someone right now in todays time, I would choose the President of the United States, Donald Trump. He is a successful businessman and real estate mogul and of course now, the POTUS! I would love to pick his brain concerning real estate and investment real estate
Where is your favorite place to hang out? Somewhere on the water – preferably the beach
What do you love most about the industry? I am a do-er. I get things done and I love to help people get things done. Selling and leasing real estate helps people achieve their dreams and gets them their little piece of America. Helping my clients in this process and the rewards with the outcome is very gratifying and its what I love to do
How do you distinguish yourself from the crowd of agents? With my staging background, property management background, as a leasing specialist, with some commercial sales and leasing. I also have a close relationships with mortgage and title companies, strong experience working with sellers and commitment to buyers. I have a very well rounded resume that can fit most sellers, landlords, tenants and buyers needs
What is the most difficult aspect of your job? Property Management
Where do you go to network and meet new clients? I start within my circle of friends and family, then branch out to my current tenant clients as well as current landlords, and lastly through my contacts with the area fire department, neighborhood HOAs and my community.
What has been your greatest accomplishment? Professionally, I have been awarded 2014 Most Profitable Manager, 2015 Manager of the Year, 2016 Top Leader of Business Development, 2016 Million Dollar Club, 2017 Appointed to Regional Committee Houston. Personally, it would be my 2 beautiful daughters, as well as landing the most awesome husband.
What was the last good movie you saw or book you read? I'll Be Gone in the Dark, which is about the Golden State Serial Killer
What is your favorite restaurant? In Houston – Peli Peli
Architecturally speaking, what is your favorite building in Houston? Iconic – would have to be the Astrodome. However, one of the strangest and most interesting to me is the beer can house. The entire house is made of beer cans. So is the garden area, covered patio area, fencing, etc. It is a very interesting study
What kind of car do you drive? 2016 Mercedes Benz 350E
Smartphone or paper? Smartphone mostly, but paper back up
What is your favorite city after Houston? Not in any order but New York City, San Francisco, New Orleans and Austin
In 10 words or less, what is your advice for someone new to the industry? Go to workshops, builder events, open houses, know your market
What's your favorite real estate iPhone/Android app? HAR
Who are your favorite people to follow on Twitter? I don't tweet – not big on Twitter or Instagram. I only have Facebook I don't have time for all that social media!
---
Want to be featured in our Agent Snapshot? Click here and complete this survey. Agent Snapshots are published on our website and shared in our newsletter and social media feeds.
---
Read more from our Luxury issue