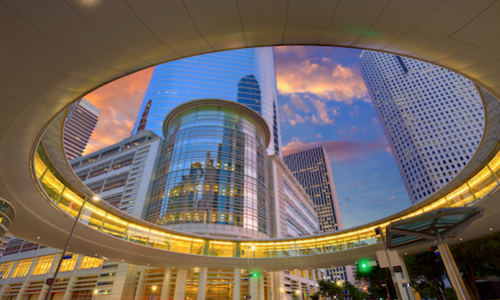 Boomtowns arguably made this country what it is today, so Magnify Money developed a list of America's most booming towns. Coming in spot No. 11 on the list is Houston, the Space City.
Each city was analyzed independently from the year 2011 to 2016 and then ranked from the highest score to the lowest. Scores involved three categories:
Job growth within new and existing industry

Population increase in comparison to new housing

Increasing employment opportunities
What may be surprising is the absence or low ranking of cities well-known for their current population growth, but with these guidelines, it takes much more than a population jump to create a boomtown.
Houston's final score was 54.5, with their flagship category being population and housing growth. Compared to other cities, Houston ranks No. 3 in population and housing with a score of 77.7. Houston falls behind many other cities in the top 10 when it comes to the remaining two categories, industry and job growth.
Houston's real estate market has been making waves for a few months now, previously ranking No. 6 highest-growth real estate market. The city's speciality falls in corporate relocation where it ranks as the second most popular destination for moving businesses.
Suburbs surrounding Houston have also drawn retirees, ranking No. 20 in best areas to retire. Although underperforming in some categories necessary for a boomtown, it is clear that over the past few months, Houston's real estate market has made progress worth talking about.
Three Texas cities ranked ahead of Houston in the top 10 booming towns data. At No. 10, one spot above Houston, McAllen, Texas got a score of 55.6. Dallas ranked No. 7 with a score of 58.2 meanwhile Austin, Texas took spot No. 1. With a score of 87.8, Austin is the the most booming town in the country.