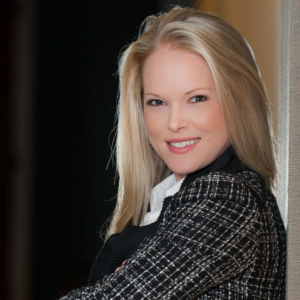 Name: Victoria Upton
Job Title: Accredited Luxury Home Specialist
Company: Upton Gray Properties
What was your first job in the realty industry? My grandmother owned Century 21 Greystone for over 15 years and during my summers, I would often work for her there.
Where did you grow up? Houston
Growing up, what did you want to be? Real estate has always been in my blood. My grandmother and mother did it and it was inevitable that I would as well.
What do you do to relax when you're stressed? I love to do crossfit and tennis during my downtime.
If you could have lunch with a well-known figure (living or not), who would it be and why? Tillman Fertitta. I would love to pick his brain, being a Houstonian and a billionaire. I would love to hear all about how he became who he is today, along with his struggles and his greatest accomplishments. It would be inspiring.
Where is your favorite place to hang out? Really anywhere as long as my family is with me, I'm happy.
What do you love most about the industry? I love meeting new people and making lifelong relationships.
How do you distinguish yourself from the crowd of agents? I truly love and enjoy real estate. I do it because it makes me happy and not because it's an easy part-time career. That's a false way of looking at the industry. I even look at property on the weekends for fun when I'm not working. I truly love every aspect of it.
What is the most difficult aspect of your job? Sometimes separating myself from certain situations is hard because I'm passionate about what I do. I really just want my clients to be happy.
Where do you go to network and meet new clients? Anywhere and everywhere. There is always a potential client.
What has been your greatest accomplishment? My children. I was a single mom for a while when I was younger. Now looking at how far I've come and how great my kids are, I feel truly blessed.
What was the last good movie you saw or book you read? Mamma Mia: Here We Go Again was great!
What is your favorite restaurant? That's tough. I'm a foodie and like many different cuisines. One of my favorites is Potente. The service is amazing and it has a beautiful ambiance.
Architecturally speaking, what is your favorite building in Houston? The Bank of America building. It's very unique and has a lot of character.
What kind of car do you drive? Infiniti QX80
Smartphone or paper? Smartphone
What is your favorite city after Houston? That's tough. Probably Chicago or New York. They both have beautiful architecture.
In 10 words or less, what is your advice for someone new to the industry? Determination and patience are key components in this business.
What's your favorite real estate iPhone/Android app? HAR.com mobile app
Who are your favorite people to follow on Twitter? @LeighBrown and @LorreBurden. They are inspirational, strong women in the real estate industry that always motivates me to do better.
---
Want to be featured in our Agent Snapshot? Click here and complete this survey. Agent Snapshots are published on our website and shared in our newsletter and social media feeds.