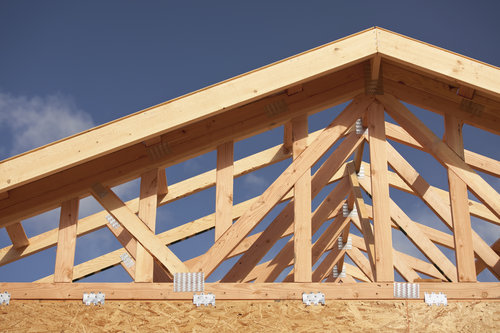 The major population boom in Texas has caused cities to take up many of the top spots in Builder magazine's annual ranking of the top 50 new home markets by closings. According to the website, "the list includes the total number of closings and the top 10 builders in each market, ranked by their 2016 closings and market share."
Houston-The Woodlands-Sugar Land and Dallas-Fort Worth-Arlington swapped spots on this year's list, with Houston ranking at no. 2 and Dallas moving up to the top spot. Austin-Round Rock and San Antonio-New Braunfels also made the top 10 ranking at no. 5 and no. 9, respectively.
According to the latest estimates from the U.S. Census Bureau, more than 18,666 new residents were added to Houston between July 1, 2015 and July 1, 2016. Conroe, Texas specifically saw the highest percentage growth in that period with a 7.8 percent growth, more than 11 times the nation's average.
Although Houston is one of the hottest markets for home building, construction still is unable to keep up with demand. According to the National Association of Realtors, homes were on the market there for less than 31 days. There was an increase in single-family inventory levels in April 2017 compared to last year going from 3.6 months to 4.0 months.
Overall, southern cities dominated the top 10 in Builder magazine's list, which correlates with U.S. Census Bureau's population estimates that show an overall increase in population across Southern cities.
| | | |
| --- | --- | --- |
| Market Ranking | Market | Top 10 Market Share 2016 |
| 1 | Dallas-Fort Worth-Arlington, TX | 48.50% |
| 2 | Houston-The Woodlands-Sugar Land, TX | 53.80% |
| 3 | Atlanta-Sandy Springs-Roswell, GA | 48.60% |
| 4 | Phoenix-Mesa-Scottsdale, AZ | 55.50% |
| 5 | Austin-Round Rock, TX | 60.20% |
| 6 | Washington D.C.-Arlington-Alexandria, VA | 65.10% |
| 7 | Orlando-Kissimmee-Sanford, FL | 67.20% |
| 8 | Charlotte-Concord-Gastonia, NC/SC | 69.10% |
| 9 | San Antonio-New Braunfels, TX | 65.10% |
| 10 | New York City-Northern New Jersey-Long Island, NY-NJ | 31.90% |