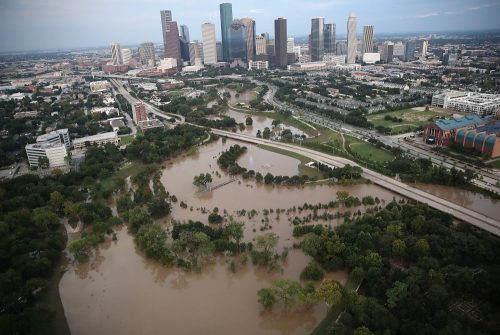 The Harris County Flood Control District (HCFCD) will soon receive their first allocation of funds for voluntary home buyouts in order to decrease damage costs caused by Hurricane Harvey in 2017.
FEMA will be sending $25.6 million out of the requested $163.5 million to the HCFCD to begin home buyouts in target locations meeting the specified qualifications, according to a June 4 press release. With FEMA's money, along with the HCFCD's $8.6 million required local matching funds, approximately 169 properties can be purchased. The first properties to be purchased are categorized as "substantially damaged" by building code officials at either the Harris County Engineering Department or the City of Houston's Public Works & Engineering Department.
But the voluntary home buyout program is not stopping there. With the end goal of 1,000 homes to be up for potential buyout, the Harris Commissioners Court must approve $54.5 million, 25 percent of the total $218 million needed. The voluntary home buyout program is also not Harris County's only plan. The Houston Business Journal reports on a $2.5 billion plan for flood mitigation that will potentially be on the Aug. 25 ballot.
Future funding requests are still under review by the Texas Division of Emergency Management. Out of the Episcopal Health Foundation's list of top 20 zip codes requesting housing assistance in the wake of Hurricane Harvey, Harris County appears six times, more than any other county.
"We want to highlight the Texans with the greatest needs and fewest resources following the storm," Elena Marks, EHF president and CEO, said in a news release.
Funding constraint is not only limiting the number of potential buyouts, but it is also discouraging homeowners to participate. Due to the lengthy process of fund allocation, homeowners are often rebuilding their homes instead of participating in the buyout.
Homeowners may volunteer to be considered for the buyout program at any time. The HCFCD is frequently reevaluating the needs and requirements for voluntary home buyout as they receive additional funding.